Finlek is not a refined handwriting font. With its unjoined characters and harsh strokes it is irrational and slightly aggressive and all the more interesting and creative for it. Inspired by aspects of 80s postmodernism it is designed and released by Yorkshire-based font foundry, The Northern Block.
——————————————————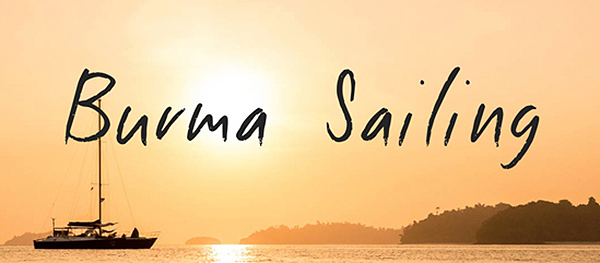 • GoodFoot
Goodfoot is a free and open font with a strong sense of being hastily scribbled. As such it works best in headings and when a rough, carefree spirit is required. Used brilliantly on the Adventure website – adventure.com – where just such a bold and intrepid feeling is evident. Available free from Font Squirrel.
——————————————————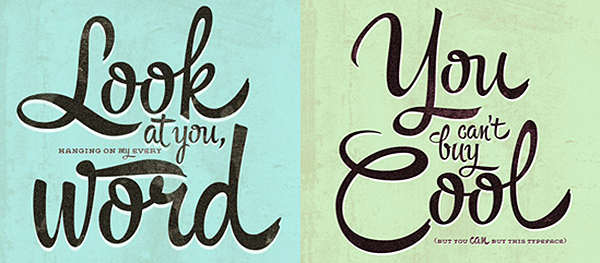 • Hipster Script Pro
Definitely not one for use in large, or even small, bodies of text, Hipster Script Pro is a purely, unapologetically decorative font. Seeking to capture the hand-brushed sweeps and curls of post-war American typeface designs, this font is crying out to be used big and bold in headings or on posters. Designed by Alejandro Paul and available through MyFonts.com.
——————————————————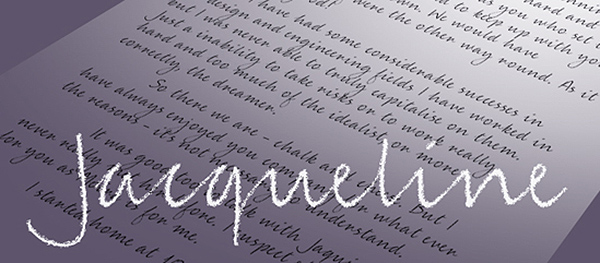 • Jacqueline
Jacqueline is another elegant font with a fluid and flowing style that perfectly captures the rhythm of real handwriting. It also accurately imitates the rough, chalky effect of pencil strokes making it one of the most 'realistic' cursive fonts on the list. Available in six variations – extended, condensed and italics – and available from Fonts.com.
——————————————————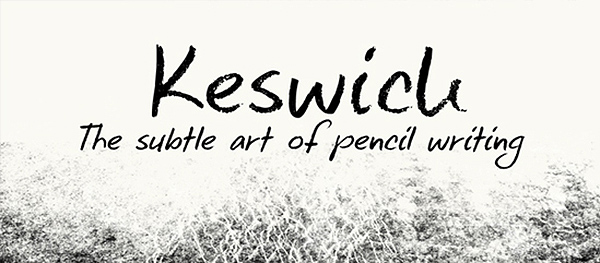 • Keswick
Based on the think heavy strokes of a 6B pencil, Keswick is a slightly rough-edged font with a free and easy style. As the letters aren't joined the font is very legible and so works well in body text as well as in headings. Designed and published through the Hanoded Fonts Foundry. 
——————————————————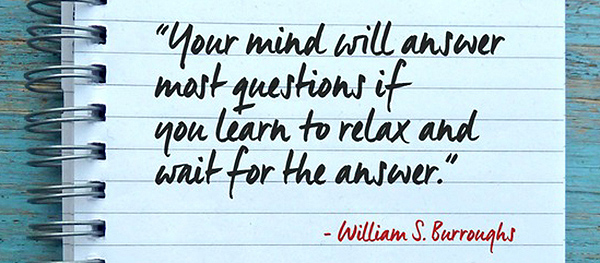 • Manus
A smart and attractive font with a stroke reminiscent of a think ink brush or fat marker pen, Manus remains legible even in larger bodies of text despite being tightly kerned with many joined characters. It's at its best though used at a large size as a heading or tagline. Designed by Joe Bob Graphics who have a range of other great handwriting fonts available through MyFonts.com.
——————————————————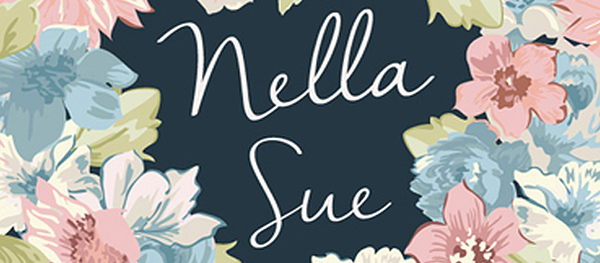 • Nella Sue
A clean, elegant font that makes a more legible alternative to Scriptina or Zapfino, the go-to fonts for wedding stationery and special occasions. Romantic and sophisticated, it is designed by Jenna Sue Design Co. It comes with extra ligatures and glyphs and is available through the website – jennasuedesign.com.
——————————————————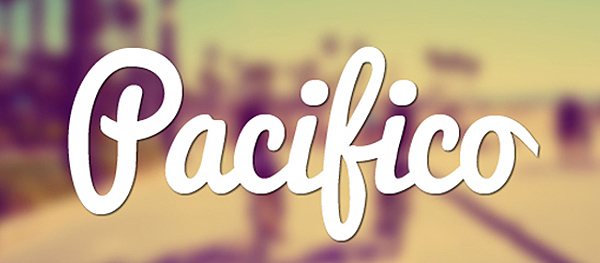 • Pacifico
A bold, looping font with thick lines and tight spacing, Pacifico is fun and friendly. Great for headlines and logos rather than body text, it recently featured in the re-brand for Oakland City. Free to download from Font Space.
——————————————————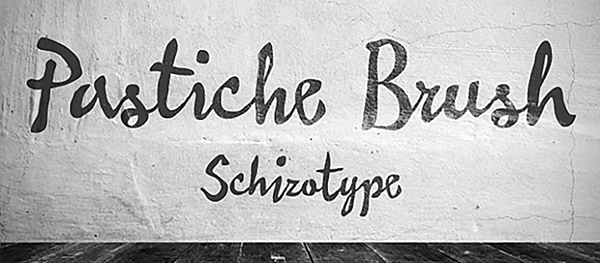 • Pastiche Brush
Schizotype's Pastiche Brush is a quirky, organic font with a truly individual style. Based on the titles to the 1959 film 'Imitation of Life', the blotchy paint brush effect is perfect for headlines or for use in logos. It is OpenType and has an alternate for every character giving it an even more handcrafted feel. Available through MyFonts.com.