20 Great Examples of Letterpress Business Cards
15th February 2011
Tonight the whole of our studio (and probably everyone I told at the University on the Graphic Design course last week) are heading to the North East leg of GF Smith's Anniversary Tour. For those of you in the know, GF Smith need very little introduction, for those of you who don't get involved in Graphic Design's dark art 'specifying paper' GF Smith are recognised as one of the most unique and respected paper companies worldwide – developing & manufacturing some of the most unusual papers for the graphics and printing industries for over 125 years.
Our corporate stationery uses one of their most popular ranges 'Colorplan', it's manufactured in the UK by James Croppers in Kendal and we love it. While they're not exactly of the moment anymore to us, (our business cards are duplexed ice white and mandarin) they're so thick that just about every person we pass them to still comments on them – so because they stand out we stick with them. The fact they're so thick does mean we have problems getting them printed, so it was with some help from our GF Smith friends we stumbled across Glasgow Press a little over 12 months ago – who suggested they Letterpress them for us.  We were more than happy to agree – the look and feel of Letterpress finished pieces makes for really great results, especially when combined with the right paper – like our Colorplan – the inked surface becomes slightly debossed adding another dimension that people just love to pore over.
Although letterpress printing has been mostly forgotten by the modern industry in favour of other methods better suited to mass production, we're hoping to see some great examples when we go back in time tonight to review GF Smiths' early marketing work.
So, in readiness for later, and to ease your way into Tuesday here are some great examples of Letterpress Business Cards – starting with our very own!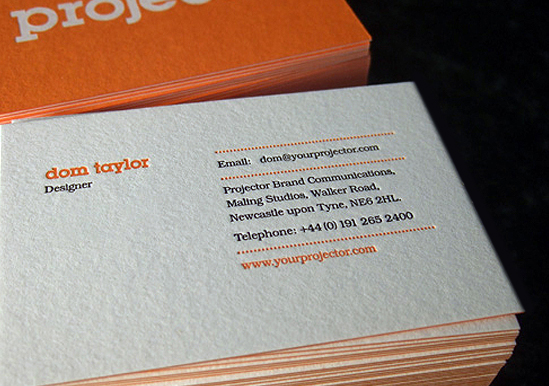 Projector Brand Communications – Orange and Black on duplex business cards. @yourprojector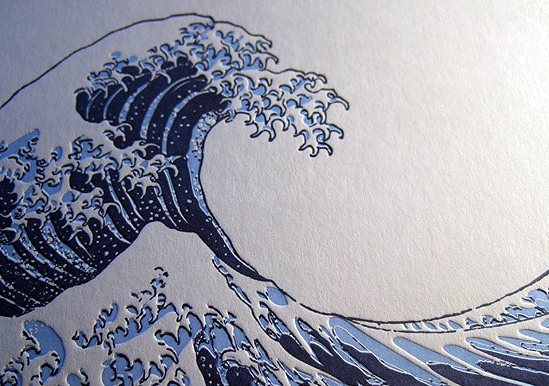 Glasgow Press – Black and Blue on duplex business cards. @glasgowpress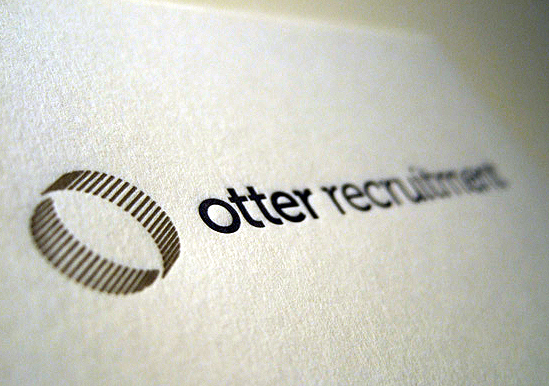 Otter Recruitment – Brown on Cream with heavy impression business cards
Hubub Cafe Bar – cream foil on colorplan duplex business card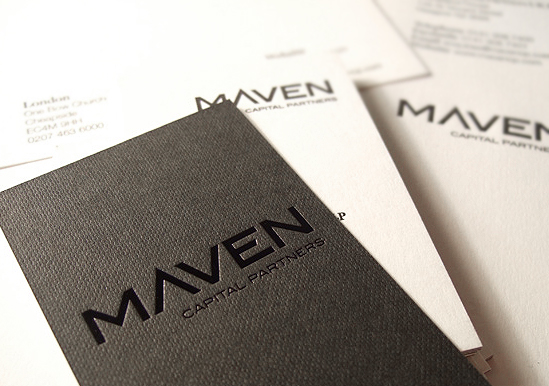 Maven Capital Partners – black ink on ebony embossed business card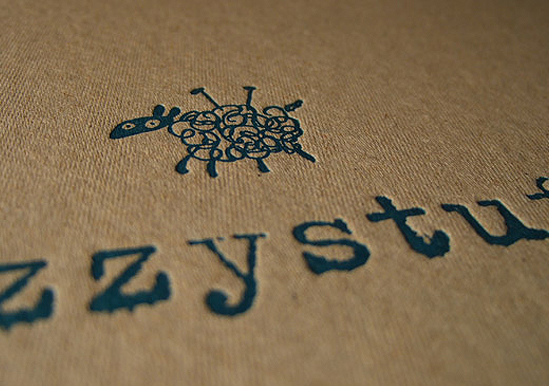 FuzzyStuff – printed turquoise on dutch grey board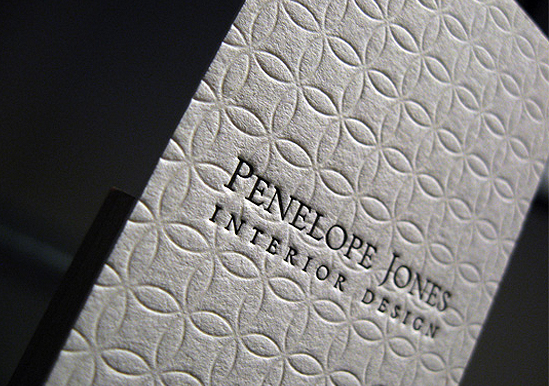 Penelope Jones – Black ink on debossed patterned business card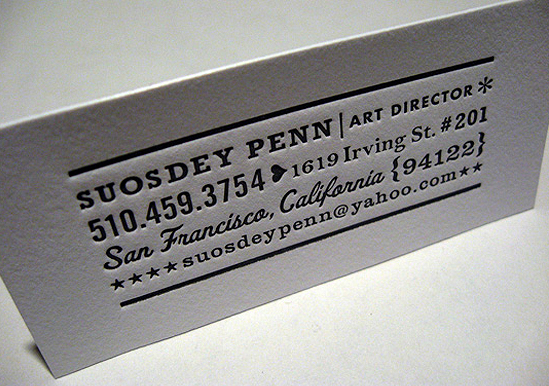 Suosdey Penn – Black on White cotton business card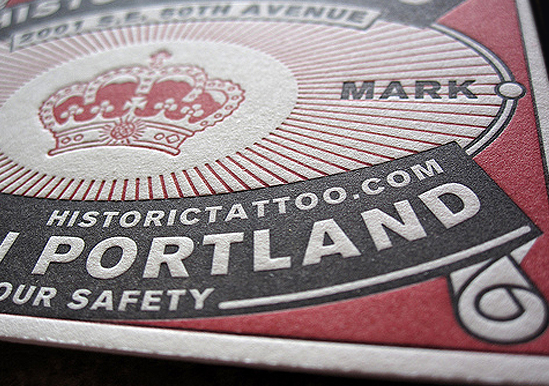 Historic Tattoo – Red and Black on cream business card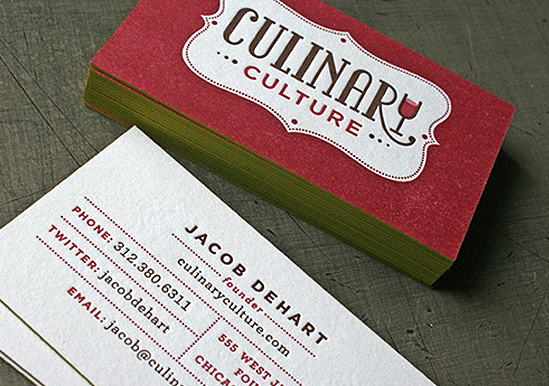 Culinary Culture – Red and Brown on Cream card with edge painting business cards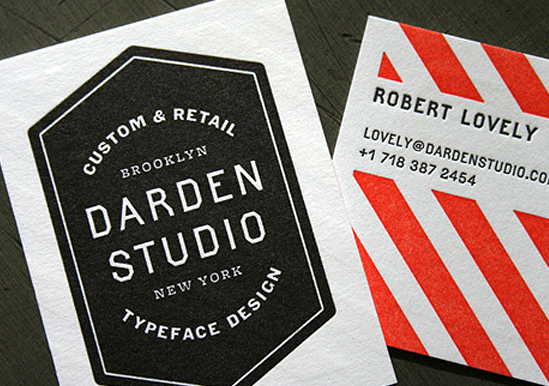 Darden Studio – Black and Red on White cotton board business card @dardenstudio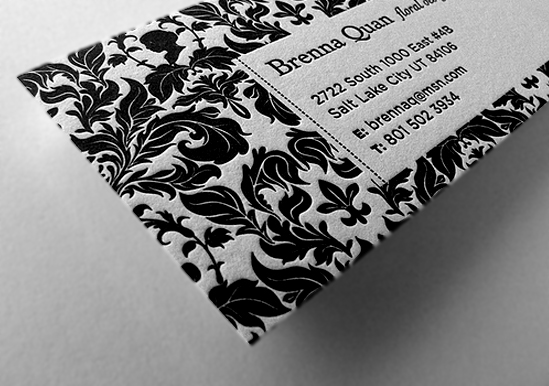 Brenna Quan – High black coverage on white cotton business card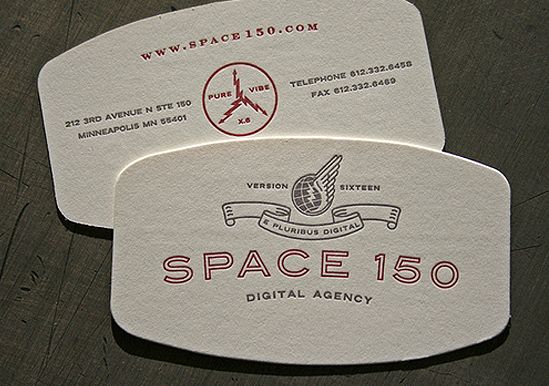 Space 150 – Red and dark Grey die cut business card @space150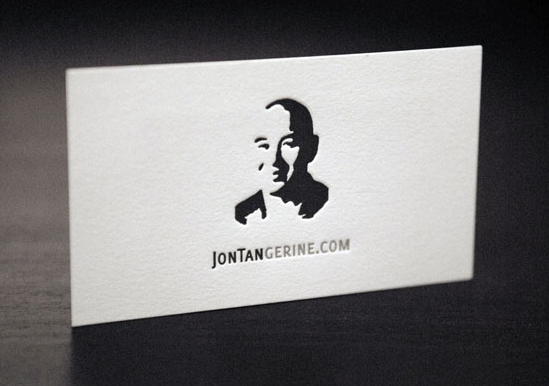 Jon Tan – Black and Grey letterpress on cotton business card  @jontangerine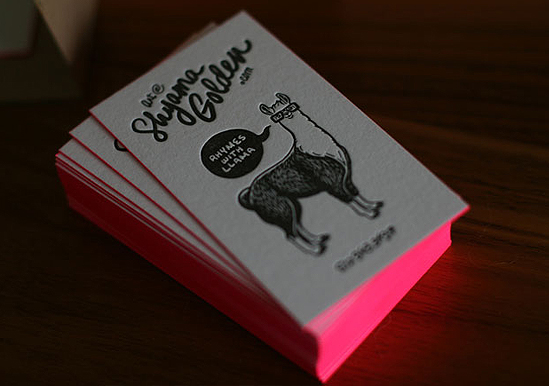 Shyama Golden – Single colour letterpress on Cranes Crest with pink painted edges – @shyamagolden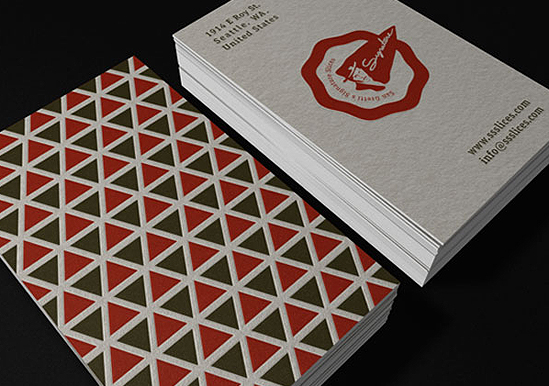 San Gretti – Red and green letterpress business cards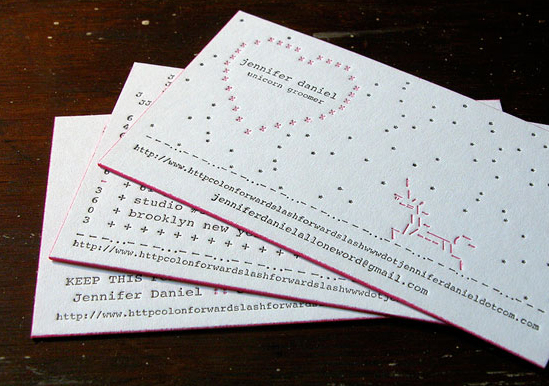 Jennifer Daniel – 2 colour letterpress business card set – @jenniferdaniel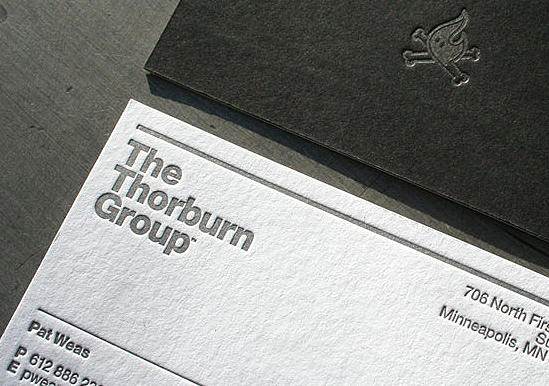 The Thoburn Group – Silver ink on custom duplex business card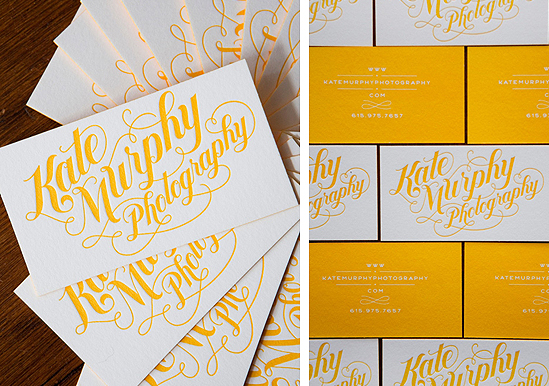 Kate Murphy – Yellow hand lettered letterpress business cards @katiehmurphy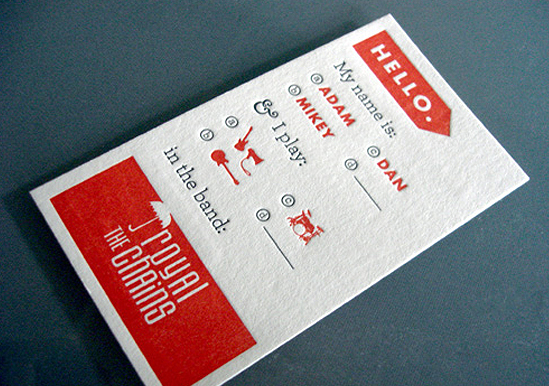 The Royal Chains – Red and Grey multiple choice business card for band