Are Apple Letting Their Standards Slip?
9th May 2011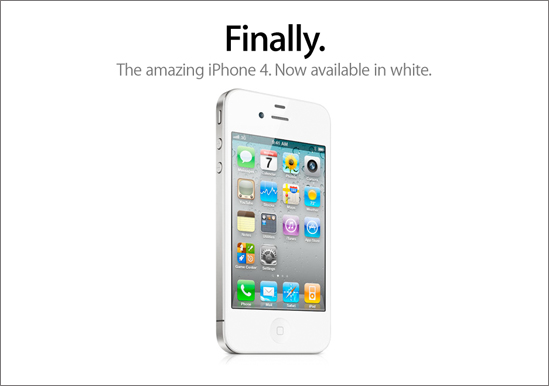 Just a few recent thoughts on Apple.
Before we start – we are all ardent fans of their products and the simple visual aesthetics of their branding. Which is why we're asking – does anyone else feel that Apple seem to be slipping up as of late? I've spent a considerable amount of money on their products and in terms of user interface and ease of use, they are second to none.
However, with their most recent press releases I believe that Apple have strayed from the path a little, losing sight of their well deserved "trailblazer" status. The Beatles back catalogue on iTunes was announced after a build up of publicity that suggested an announcement heralding a new development in one of their products, to much dissatisfation.
Furthermore "Finally" the iPhone 4 in white. I'm sure Apple fans were on the edge of their seats, hammering the refresh button on their browser waiting for the iPhone 4's secondary colour option. I just feel Apple recently seem to have taken their dominance in an slightly misguided fashion, making more of what in reality isn't huge news.
It'll be interesting to see if this kind of attitude continues…
Projector are currently: Loving the month of May.