Business Impact – Relaunching A leading Training Consultancy
10th March 2009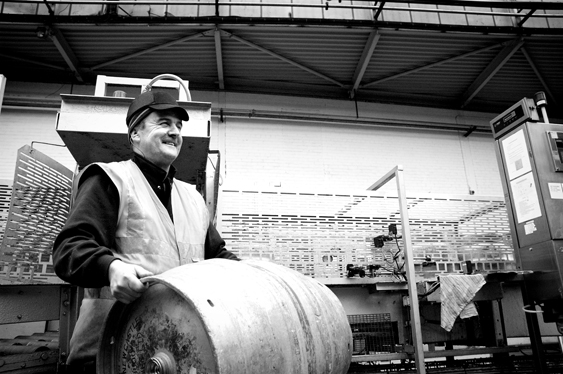 With clients such as Bentley, Bernard Matthews and Nestlé, Business Impact is one of the leading training consultancies in the UK.
Having established that their existing communication was falling short of representing them effectively they approached us with a brief to completely overhaul their branding. We looked at the history of the company and discovered that, whilst they had built a great reputation for providing training, they didn't have a clearly defined identity. We set about articulating what they were about and what their goals where. After the initial research process we came up with a structure that defined their core proposition and values.
The main offering of Business Impact is to improve their clients bottom line figures by introducing techniques which empower their staff and reduce waste. The logo shape presents these offerings in it's design: the three lines/colours to represent 1: Business Impact 2: The Client and 3: The Trainees. The shape of the gradient represents growth and improvement. Further enhancing these values we have developed the idea of the three lines into graphic components to be used throughout the new communications.
The new identity clearly defines what they are about and gives them a positive, approachable and professional look. By combining 'business' like purple and grey colours with a vibrant pink we ensured the brand will appeal to everyone from Managing Directors to the ground floor staff. We wanted the brand to connect with the target audience so we photographed Business Impact's clients and trainees across the country. Using reportage style, black and white photography to catch real moments of people putting the learned skills to use. We built a library of shots that make a real connection with potential clients. 
Winged over from the printers, check out the watermarked logo on the letterhead. Fresh!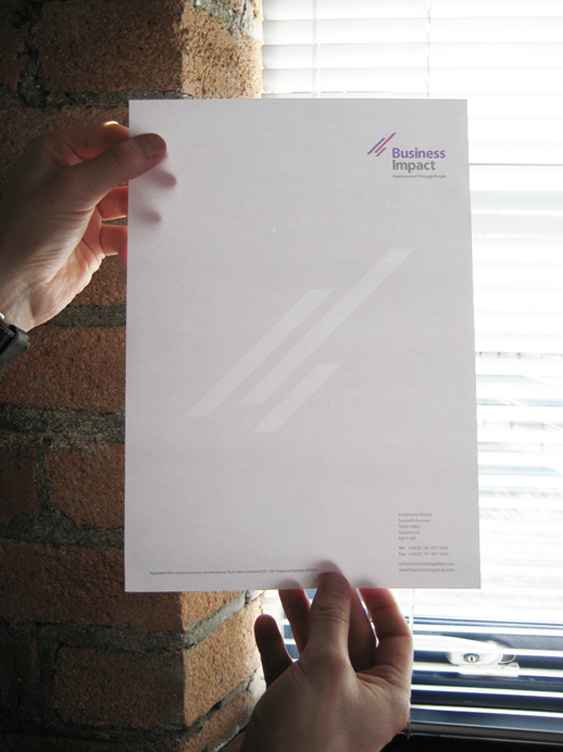 Projector are currently: Waiting to reward themselves for a hard days work by going to watch Liverpool vs Real Madrid in the Tyneside Cinema digital lounge. Pie and a pint £4.00. Bonus.