Collaboration between creative studios.
28th July 2009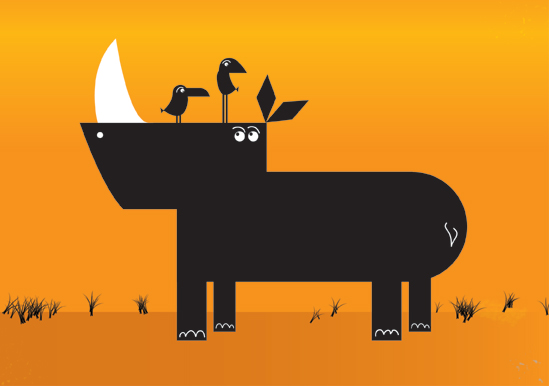 As the creative sector grows ever more in demand, it's skill, ideas and a client's satisfaction which have become further challenging as new boundaries are being set. This has lead to creative studios working together in an intersection of common goals, by sharing knowledge, learning from one another and building relationships. In particular, creative studios that work together have greater resources at their disposal. This means collaborating between studios is undoubtedly a bonus.
Having a network of creatives, which you can call upon at any given time depending on the project's demands, saves your client time, cost and effort. Engaging the correct creative at the right time will not only create a stronger message across a piece of media you are designing for but it will also give the project it's cutting edge and success. Having and using other reliable creative studios with complementary skills is a valuable source for any company to have. These relationships will bring their own rewards in return. You can then build good and fruitful relationships, which can bring new business opportunities. Furthermore, you will learn from the experience of working with designers who have a different skill set from your own.
A prime example of this ethic is Matt Pyke (aka Universal Everything) The Guardian newspaper listed the studio as one of the Top 50 designers in the UK. Matt operates out of his garden shed in Sheffield yet manages to snare clients such as Nokia, Adidas and London's 2012 Olympics. This is due to his ever expanding network of modular team of designers, programmers, animators and musicians. This allows Matt to offer a large array of solutions for his clients. This allows him to think freely as a designer, allowing him a limited amount of boundaries. Limited boundaries in terms of creativity certainly and also in attracting clients, allowing him to morph to fit their needs, whatever sector they operate in. In addition the client is amazed a startling amount of possibility and scope for their brand.
Projector Brand Communications also has first hand experience of this, working alongside many notable creatives and the creative support network. We have have grown from learning. Not only do we share the same studio space as Union Room Web Design, many of the projects we work together on are for the same client, making the seamless transition between both online and offline media. We also work with a range of Marketeers, Planners, Researchers, Photographers, Illustrators, Printers and Motion specialists to assure that you get the utmost quality for your business.
The Creative Industry will always thrive on one important rule, communication. It is essential the information you are giving must be inline with your brand image. So having a consultancy with a structured network of creatives at hand will only encourage and increase the success of your businesses' visual communications.
If you'd like to hear more from us about the solutions we can offer your business then simply give us a call. We'd be more than happy to listen to your requests.