Creating a world away from the norm
8th August 2019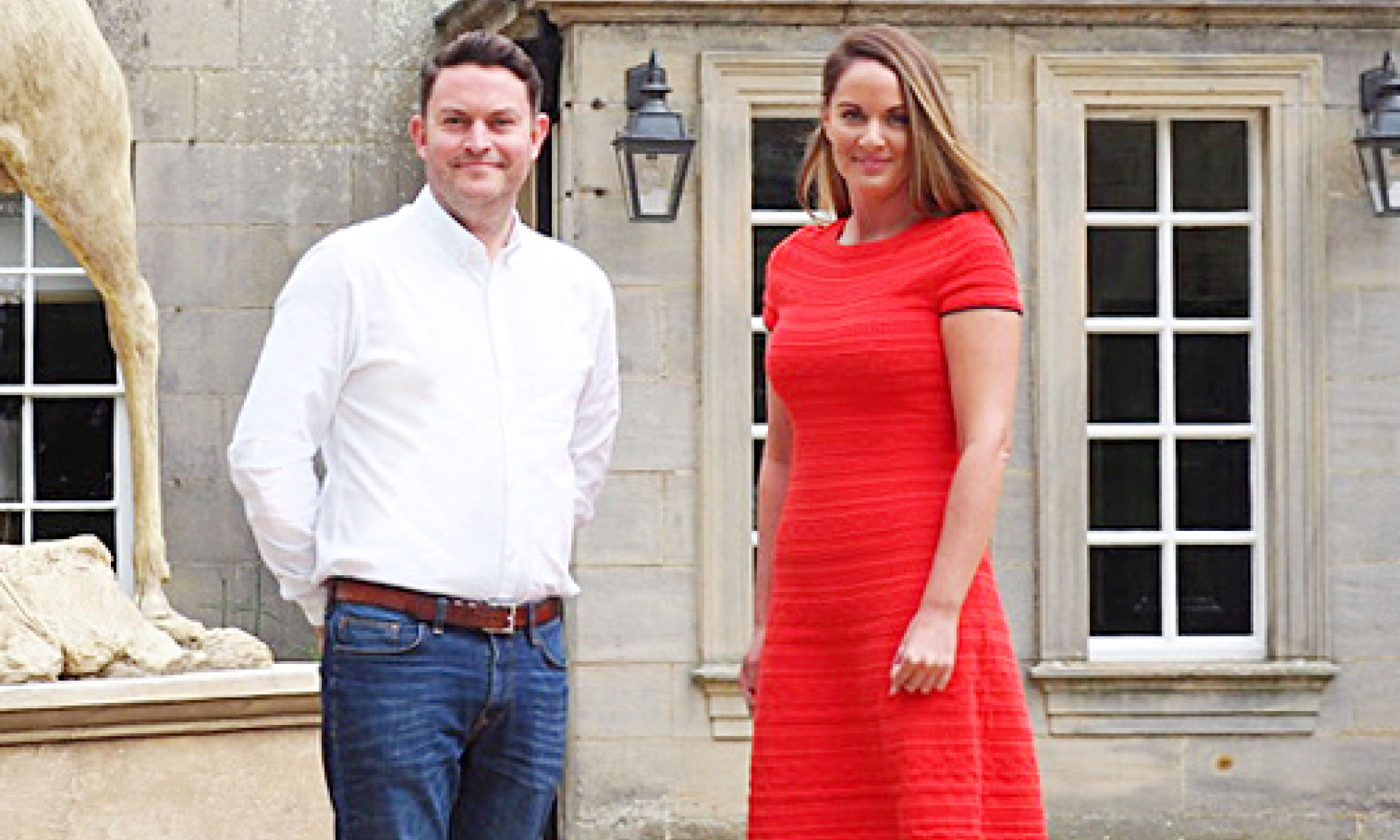 North East Times sat down with our MD Phil and Rachel Harrison, owner of Walwick Hall Country Estate, to chat about how, together with the Projector team, they created and launched a new luxury brand for one of Northumberland's most sought-after boutique hotels
At what stage did you approach Projector to help create the brand for Walwick Hall?
Rachel: We asked Projector to come on board at the start of our 18-month multi-million-pound refurbishment. We knew we needed to invest in building a new brand, as well as the physical development, so we wanted their input as early as possible.
Phil: All too often, agencies are called on when things change further down the line. But working with Walwick Hall from the outset meant we could add value from the very beginning and act as a guardian to a new brand. A big part of our work with Walwick Hall was not just understanding their vision but helping them define their audience and how they could articulate their approach. This was established before we even started to think about logos, colours, typography or sales tools. We wanted every element to have Walwick Hall's brand ethos at its core, so it was crucial we established that straight away.
Was it always going to be a luxury brand? And what challenges did you have in creating a luxury brand?
Rachel: I've been fortunate to travel a lot – and I felt there was a gap at home in the regional market for a true boutique hotel with a luxury offer. We have a prime location on Hadrian's Wall, and the refurb would provide a lot of the physical elements that today's luxury travellers crave. I was also aware we'd face many challenges when crafting a luxury brand in an increasingly competitive market. Luxury brands must quickly find what makes them special and stick to it; we had a unique reason for opening but needed help with communicating that properly.
Phil: By bringing together the team's previous career experience with brands like Liberty and our award-winning work for a luxury fashion brand, we knew could hit the ground running when talking luxury. It was still an extensive strategic brand development project for us to be able to give them a luxurious look and feel that could engage the right audience in a crowded market.
How did Projector help bring the vision in your head to life?
Rachel: I knew what I wanted the brand to represent and Phil and his team were great at asking the right questions. We mapped out good experiences, ideal customers and we did extensive research into the luxury sector. While we all put a lot of work in strategically at the start to narrow down what we wanted our visual brand to represent, it was still a real wow moment to see the initial creative work.
Phil: We started the process by carrying out a range of research tasks, which included visiting hotels in the region and further afield, and desk research to help us explore the world's leading countryside hotels – which gave us a severe case of wanderlust! We also interviewed stakeholders and our ideal future guests before arriving at the brand promise of 'a world away from the norm'. With a positioning model in place, we began to develop a whole suite of collateral that included everything from marketing brochures to menus, all carrying the indulgent tone-of-voice and high-end production values we wanted the brand to have.
As well as a look and feel, how else has Projector helped you with the Walwick Hall brand?
Rachel: At the start, they were involved in a lot of decisions – working with our interiors firm, helping select the colours of towels and even menu covers – so that we got it right from the start. They were even there when we chose the wine – I'm not sure why… Today, they continue to offer strategic advice and help us as we transition from a boutique hotel brand into a country estate offering, with luxury self-catering suites added for those guests wanting a home-from-home experience.
Phil: Following the success of the launch, we continue to implement the brand through a range of channels. Digital, lifestyle magazine advertising and social media are obvious areas for us to help manage for the client. But the success of our relationship comes down to being included in most of the big strategic decisions so we can help drive the brand story, not merely react to it.
What has been your biggest success since starting?
Rachel: Gaining traction in the hotel sector often takes decades, so reaching 90 per cent occupancy by our first birthday is something we're very proud of. Our online reviews speak for themselves too; it's so rewarding to see that our guests genuinely love their experience with us. We recently achieved an average rating of five out of five on TripAdvisor, which is testament to the hard work everyone has put in. But the biggest success I think was being recognised by British Vogue as one of the 'top eight hotels in the UK that are too luxurious to leave'.
How do you think digital marketing is transforming the luxury hospitality industry?
Rachel: Digital marketing has completely turned the industry upside down. Chocolates on the pillow and complimentary toiletries simply aren't enough anymore: Today's luxury travellers do their research and form a lasting impression based entirely on our digital presence. That means they need to stand out and connect through authentic digital storytelling has never been more important. Our guests want a stay that's tailored to their needs and expectations. After all, online reviews are everywhere now, from TripAdvisor and third- party travel websites to our own Facebook page. Everything is completely accessible – the good and the bad! We understand that these online reviews play a crucial role in the decision-making process for travellers, so we always give our best effort to accumulate strong, positive reviews and engage in guest online interactions whenever we can.
Phil: I think advances in digital marketing mean that we can now attract the guests we want by being where they are, when they're having that conversation. Luxury hotels are less reliant on travel agents because they now can directly target their own customers and manage their brand. At a granular level, digital has helped ease the challenges of understanding guest preferences, allowing us to personalise our communications and talk to them on a more direct level.