Design NOW! Symposium
16th November 2018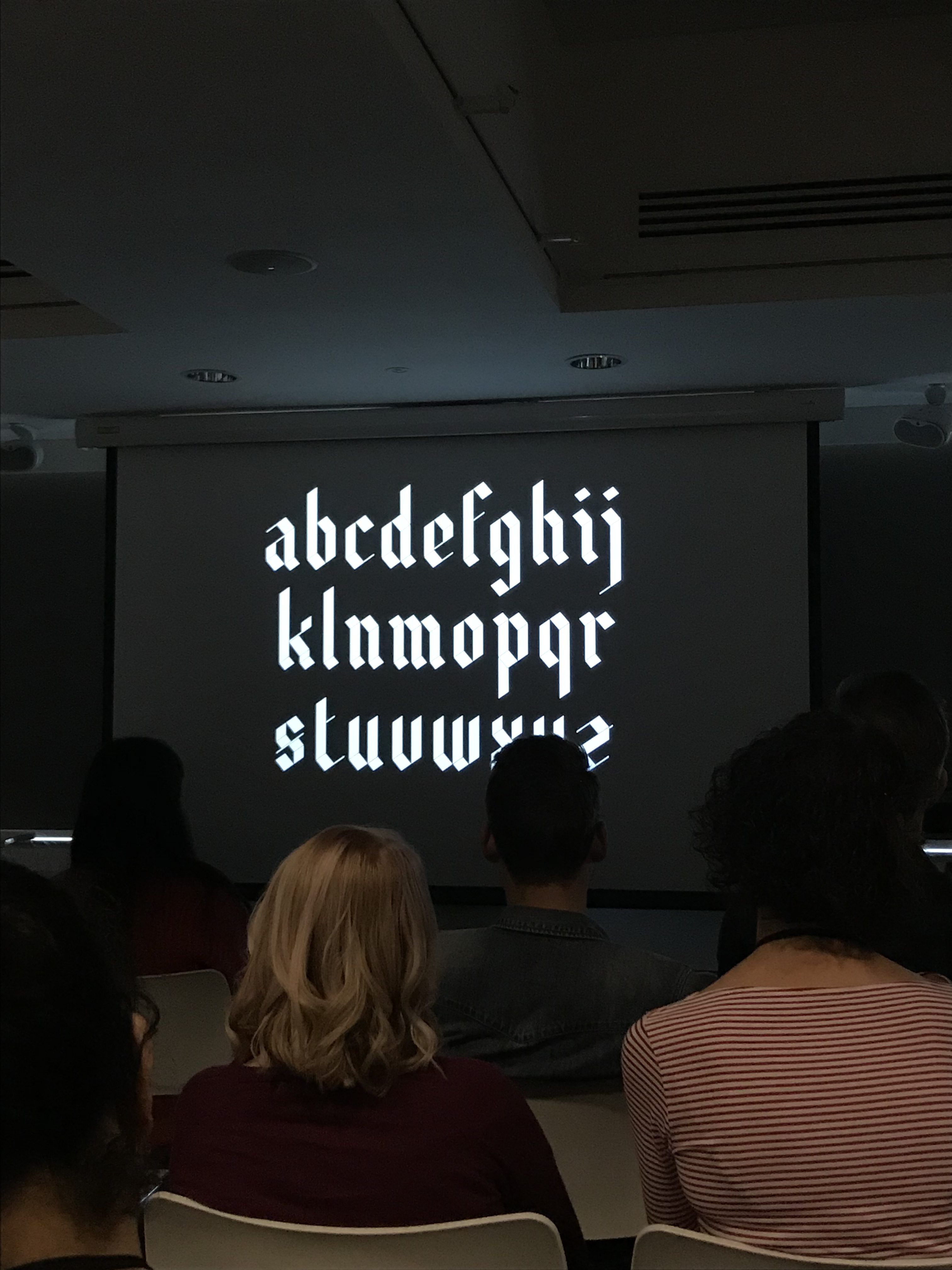 A couple of weeks ago, the Projector team ventured out for the day to the Northern Design Centre to take in the Design NOW! Symposium. Being such a busy agency, it can be a bit of struggle to make it to talks when they seem to be on, so it was great to get away for an inspiring day out!
On the agenda was a day filled with insights and presentations from designers across a range of design disciplines, including product designer Daniel Schofield who, although rather shy about presenting his work, showcased pieces which were far beyond what should be expected of an experienced product designer, let alone someone who is relatively new to the scene.
We also saw the work of Morag Myerscough, who uses colour and pattern to change people's perceptions of empty spaces into places that bring people and various cultures together. Her work is rooted in creating a sense of joy and belonging for all those who encounter it.
After a few talks through the morning, we stretched our legs, devoured some rather amazing pizza from Scream for Pizza (big thumbs up from us, guys) then headed back in to continue the talks for the afternoon.
We were all in agreement that the afternoon talks from Paul Belford and creative agency 'Anyways' proved to resonate the most with us. It was really inspiring to hear about the ways they work; how a piece of design should always try to have an idea behind it to back it up and make it stronger, and how collaboration forms a key part of agency life, utilising different creatives from around the globe to make sure the brief is best suited to someone for the best outcomes.
All in all, it was a fantastic day spent listening to some influential designers; we're already looking forward to the next one!