Ikea's 'Lagom' Collection sets a new standard for brands
2nd May 2019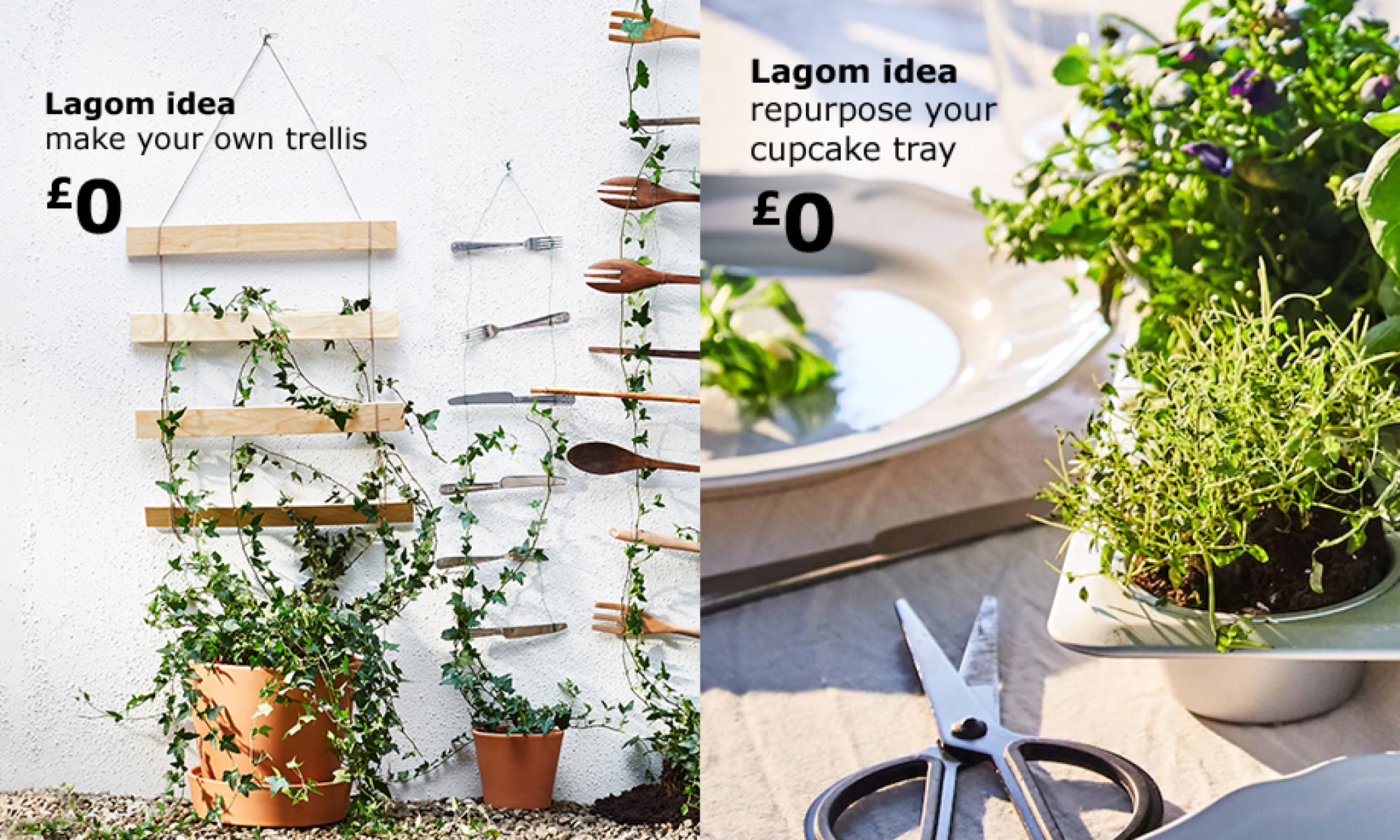 2019 has seen more brands than ever take strides towards becoming more sustainable. But none more so than Ikea it would seem, whose new sustainable living movement is saving the world – one, reusable household item at a time.
Ikea's new 'collection' features a range of 'products' that don't cost a penny. The campaign was inspired by Lagom, a Swedish philosophy that means "using just the right amount to live", and demonstrates how simple changes can give pre-owned products a new lease of life and help create a more sustainable home and environment. 
With more awareness mounting than ever before, sustainability is creeping up the agenda and consumers are getting increasingly inquisitive about brand behaviour. The thought provoking campaign is an excellent example of how a business can position themselves as an eco-friendly retailer and build a growing sense of customer loyalty, simply by doing good. Created by Proximity London, an integrated campaign that included email and social elements was used to launch the collection.
Proximity ECD, John Treacy, said: "If you want to get consumers engaged in sustainability, then as a brand you have to meet them half way and change your behaviour first. The beauty of the 'Lagom' collection is for the first time Ikea isn't selling anything. It's inspiring instead."