It's here: John Lewis unveils new Christmas ad for 2019
14th November 2019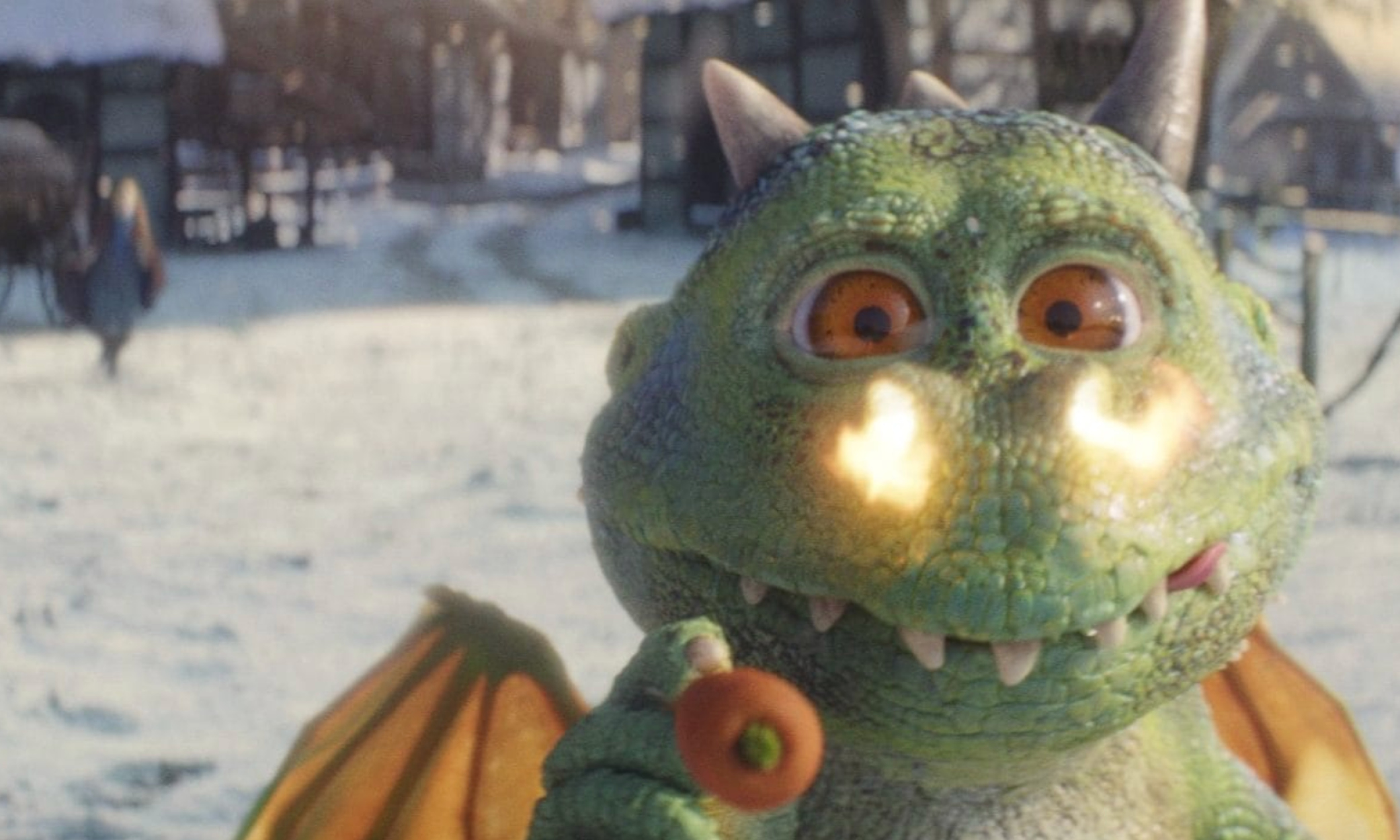 They say Christmas is all about family coming together, a notion that certainly rings true for John Lewis this year, who have teamed up with Waitrose for their brand new Christmas advert in a festive first. The brand storytelling champs have described the new partnership as the natural next step in bringing the two brands together, connecting John Lewis's 'thoughtful giving' positioning to Waitrose's 'thoughtful hosting'.
The newly released ad follows Ava and her friend Edgar, a young dragon who loves Christmas but is unable to control his fiery breath. After ruining a number of Christmas moments, he shuts himself away until Ava comes up with a present that shows him the special role he can play in the village festive celebrations, tying in the tagline "show them how much you care".
Friendship, loveable anthropomorphic characters and cover songs are all familiar themes for the annual campaign. Buster the boxer, Monty the penguin…and who could about forget the touching story of the Bear and the Hare?
Admittedly, the adverts tend to have only a thread of relevance to what the retail giant actually offers (although credit for this year's feature of the Waitrose Christmas pud). But the emotional reaction it stirs up still always manages to strike it right with consumers. With hundreds of brands battling to capture viewers' attention over Christmas, it's not always easy to stand out from the rest. But John Lewis have managed to successfully redefine thoughtful gifting through their heartwarming festive stories and even become the UK's unofficial starting pistol for the Christmas countdown.
After a pretty tough year for John Lewis, who recently slumped into its first ever half-year loss, it seems the magic of Edgar the dragon has already managed to breathe some new life (and fire) into an otherwise flailing brand. And if that doesn't show the power of a brilliant storytelling campaign then we don't know what does!
You can check out the new ad here.