Monday Roundup – 02 April 2016
2nd May 2016
As a graphic design studio in Newcastle we always take note of what's happening in the wider design world. Lots can happen in just one short week so here's a quick roundup of some of the bigger stories we've followed from the past seven days.
A New Look for Polo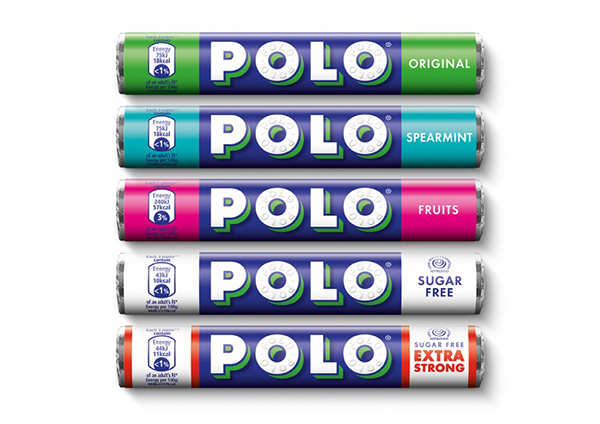 Classic sweets brand Polo has been given a retro make over to give them more stand out appeal on shelving. In place of the previous multi coloured, soft round lettering the brand mark is now white with sharper edges which 'pops' out of the packaging more effectively and is easier to read. A subtle 3D effect has been created on the 'O's to retain the look of the actual mint but overall a much cleaner, less fussy look has been achieved. The new packaging will be hitting shelves across the country throughout May.
New Tokyo 2020 Olympics Logo Announced
A chequered emblem by artist Asao Tokolo has been announced as the new design for the 2020 Tokyo Olympics logo. Following a public competition, four finalists were shortlisted and then Asao's entry chosen as it featured a traditional Japanese blue colour and expressed 'elegance and sophistication' – the selection committee took into account public opinion before deciding on the 'harmonised chequered emblem' as the ultimate winner. The competition came about after the original logo design was removed – a plagiarism row claimed the design was taken from a logo used for a theatre in Liége, Belgium.
Yo! Sushi Goes Authentic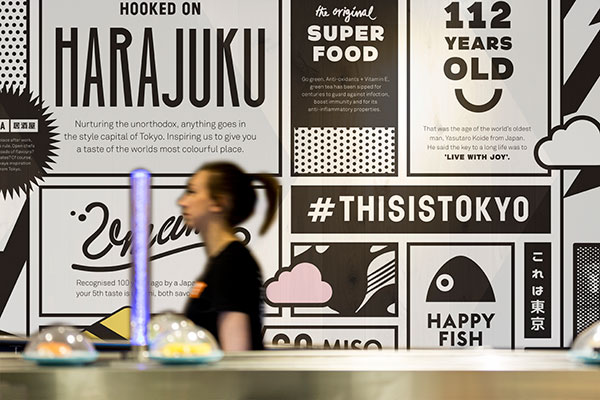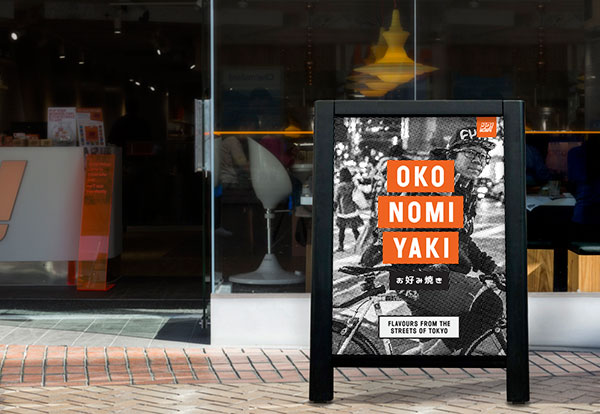 Fast food chain Yo! Sushi has revamped its restaurants with a new look inspired by the 'true taste of modern Tokyo'. The new look aims to stay current by showing snippets of art, fashion and music from the Japanese capital, which will be updated several times a year. Inspired by Yo! Sushi executive chef Mike Lewis, who was interviewed as part of the creative process; telling tales of searching Tokyo for the best recipes and ingredients, the menus and wall art aim to educate diners with authentically named dishes and phrases in both Kanji script and English. The new styling was also influenced by Japanese anime and manga.