Monday Roundup – 1 February 2016
1st February 2016
As a design led brand agency based in the Newcastle we always take note of what's happening in the world of design. A lot can happen in just one short week so here's a quick roundup of some of the stories we've followed from the past seven days.
Budweiser Rebrands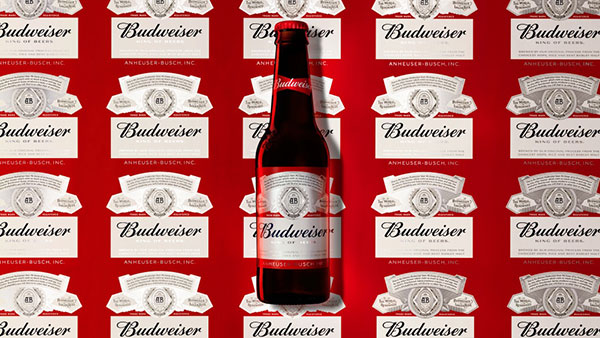 Brand agency JKR has revamped Budweisers identity, loosing the textured bevelled and embossed elements to create a more contemporary, simplified two dimensional look. The iconic bow tie shape has been retained and two new typefaces have been created, taking inspiration from the industrial lettering of the original brewery in 1860. The crown shape and gold embellishments have been lost in favour of a much more simplified look. The aim of the new brand is to unify world-wide packaging with a coherent, recognisable look.
Adidas Cancels its IAAF Sponsorship
Following the recent doping scandal, Adidas has made the decision to end its sponsorship of the International Association of Athletics Federation (IAAF) four years before the deal ends naturally. The £23m deal was due to terminate in 2019 but following a second damning report into corruption in the IAAF, the sportswear giant has made it clear that they feel the doping revelations are a breach of contract. With Adidas being the biggest sponsor of the association it will be a large blow to the IAAF and the worry for them is that other key sponsors such as Canon, Toyota, Seiko and TDK follow suite.
Flora Powered By Plants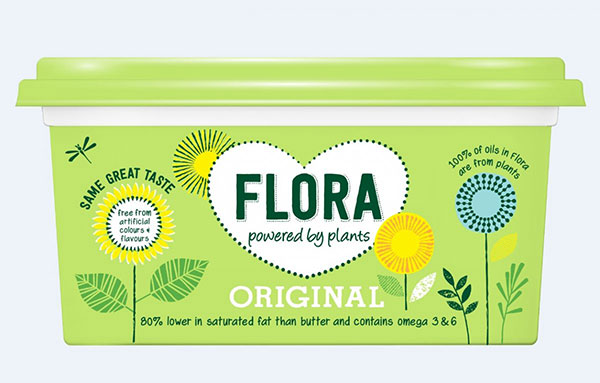 Flora spread has set out to make more of its health giving properties with a rebrand that sees a return to its messaging roots of being a healthy alternative to butter. A new tag line 'Powered by Plants' is at the heart of the new campaign which aims to highlight the plant based ingredients such as rapeseed, sunflower and linseed oils, rich in essential vitamins. The messaging will also highlight Flora's niche products which cater for those with dairy allergies. A £12.5m investment in the campaign will see new packaging and advertising rolled out in mid Feb.