Monday Roundup – 12th October 2015
12th October 2015
As a graphic design studio in Newcastle we always take note of what's happening in the wider design world. Lots can happen in one week so here's a few stories that caught our eye over the past seven days.
Breaking down barriers
We don't normally touch on office or exhibition designs as sometimes they can become a bit repetitive and run the risk of not grabbing the visitors attention.
But what 'The One Off' unveiled managed to catch our eye and become memorable.The consultancy was appointed to head up the project by Capita Defence Recruitment, which manages British Army Recruitment.
The main objective faced in the project as how do you break down the barriers that the majority of recruits experience during an application?
The outcome is something that presents a more human side to the Armies recruitment drive, recruits can touch displays, interact and see how equipment feels in their hands, thus enabling them a personal hands on experience. Additions such as an interactive wall that manages to inspire, featuring soldiers talking about their roles and facts about life in the Army also helps the original objective.
The store concept has been created as a single flowing piece which features bold typography, a vibrant colour palette and interactive displays which lure you in and keep you connected, ultimately ending with the receipt signing up.
The only way we will know if this concept hit the original objective is if its rolled out nationwide!
Morrisons to rebrand?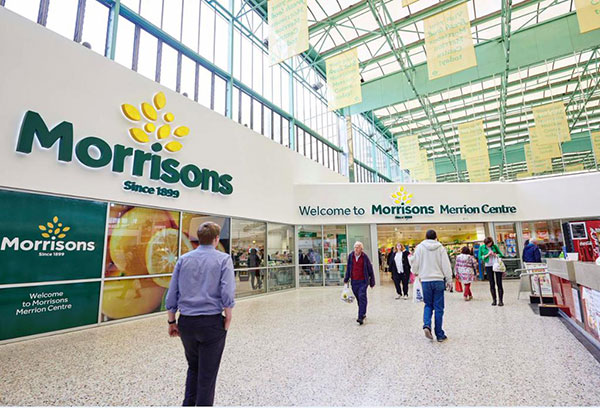 Keen eyed shoppers may have spotted an unusual looking Morrisons supermarket in the Merrion centre in Leeds recently where the company is trialling new brand designs.
Variations of a green and yellow identity with a tree motif have been registered with the Intellectual Property Office, with new typefaces being introduced incorporating a 'since 1899' strapline to highlight the heritage of the company.
7 new variations of the logo have been registered but the supermarket chain says there are currently no plans for a wider rebrand.