Monday Roundup – 20th July 2015
20th July 2015
As a graphic design studio in Newcastle we always take note of what's happening in the wider design world. Lots can happen in just one short week so here's a quick roundup of some of the bigger stories we've followed from the past seven days.
There's a better way to get a freebie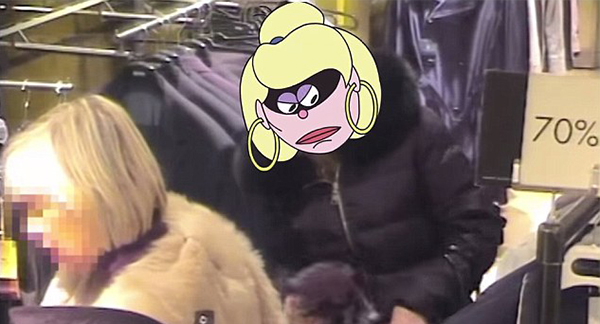 Strangely this isn't a rebrand or a piece of printed work that we normally post about, but a well created video for Harvey Nichols latest rewards app.
The video simply shows Shoplifters getting their comeuppance, though keen to avoid glamorising crime, Harvey Nichols shows the offenders – whose faces are obscured getting chased down by security. This ultimately end with promoting the chain's Rewards App with the tagline, "Love freebies? Get them legally." The 90-second advert apparently used genuine CCTV footage from security cameras in the retailer's flagship London store.
In the commercial, the crooks' faces are obscured by emoji-like "robber" animations, complete with black masks and, in one case, a knitted ski-cap with slits for the eyes and mouth.
These effects in turn give the advert a cheeky vibe which helps make it memorable, whilst at the same time subtly embarrassing the shoplifters.
How to trial a re-brand
So we've all heard of Carpetright, yes?
Your on the lookout for some new flooring, you go to said shop and are confronted by walls of discounted carpets and vinyl flooring, not very appealing, but at the same time Carpetright has the market covered.
Last week they announced that they would be rolling out a trial period of a new visual identity and interior design, that shifts the brand's focus away from price and discounts towards choice and premium products. The new look is surprisingly only being rolled out across four stores this summer.
The overall aim of the trial identity is to achieve a more relevant look and feel within today's retail market, without alienating its existing customer base. They are trying to shift its brand to promote more choice and luxury products, whilst retaining its core values which is part of the companies heritage. The trial period will apparently run for a few months, afterwards the results and feedback will be evaluated to come to a conclusion if a full rebrand is viable.
This seems to be a good way to quietly test your brand and see how viable it is, without putting the spotlight on your company. At the end of the day, if the trial period doesn't receive positive feedback, Carpetright can simply revert back to its current brand without much impact on the company or consumers.