Monday Roundup – 2nd November 2015
2nd November 2015
As a Brand Consultancy based in Newcastle upon Tyne we like to keep informed of what's happening in the world of design. A lot can happen in the course of a week so enjoy a catch up with our roundup of stories that have caught our eye over the last seven days.
Trick. No Treat.
Greenpeace are holding Volkswagen to account in a timely seasonal campaign that calls for the motoring giant to treat us now that they've tricked us. The advert features a pumpkin belching smoke with the VW logo cut out of it, with the words 'Trick. No Treat.' headlining a statement calling for the shamed car company to make amends and lead the way in developing a mass-market, affordable family electric vehicle. It's a clever piece of marketing that hopes to put pressure on VW to address their plans and offer more than just an apology for the recent emissions scandal.
Starbucks Concept for Coffee Connoisseurs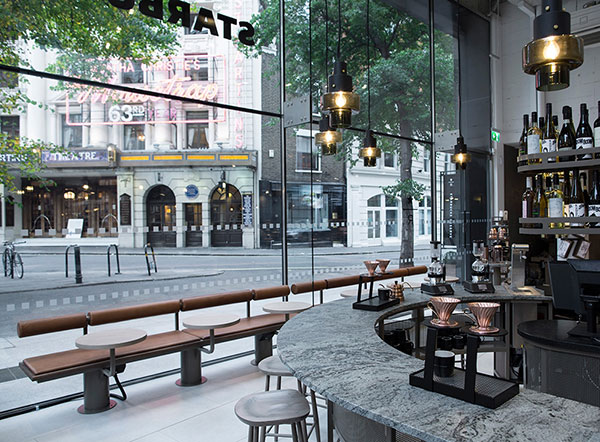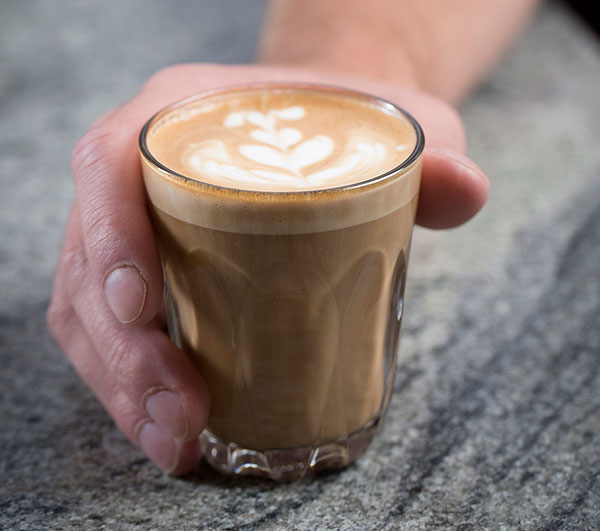 A new Starbucks concept store has popped up in Soho, London offering a 'higher end, more personalised' experience for visitors. A different environment to the staple Starbucks shop; there is an emphasis on technology – from using a smartphone app to pre-order, to the projected visuals adorning the walls and digital menus. There's also a change to the produce on offer; with a wider range of coffees (Piccino anyone?) and food as well as alcohol (a first in the UK stores); including real ale – with the aim of attracting evening customers to the store and also creating a 'safe place' to appeal to female visitors.
The differences don't stop there; no queuing is necessary as ordering is processed through an app, allowing takeaway customers to collect quickly and waiter service with knowledgeable staff who advise on coffee choices available.
There are some interesting ideas being played with here – only time will tell if this concept is successful enough to be rolled out to stores throughout the country.
A new brand for Sharing Economy UK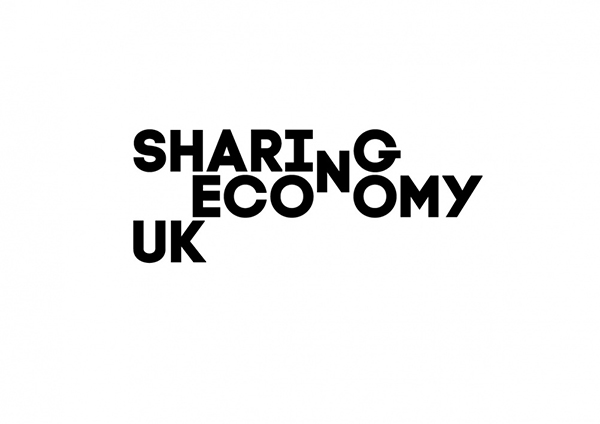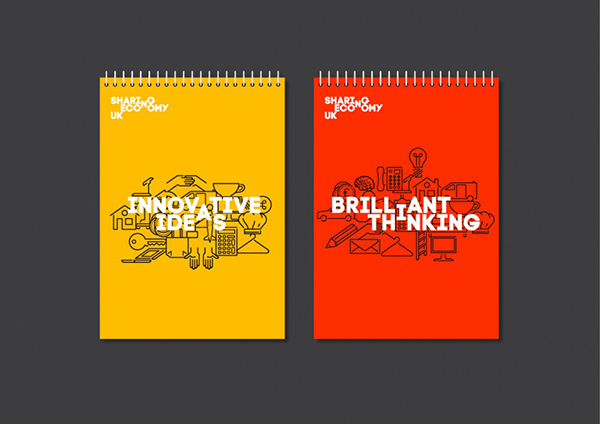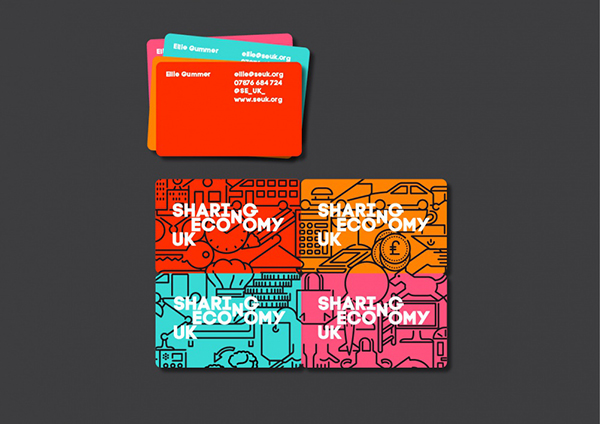 Founded in 2014 the UK trade body for major peer-to-peer businesses has just launched a colourful new identity: 'Sharing Economy UK' works on behalf of internet technology based businesses that connect groups of individuals or organisations with the aim of reducing the need for ownership; businesses such as AirBnB and Zipcar are members.
The aim of the new brand was to design a vibrant identity that feels established and authoritative. Brand agency Supple Studio set out to create a simple logo that conveyed the idea of sharing in a quick and memorable away, introducing an icon set to show the range of services on offer.