Monday Roundup – 7th December 2015
7th December 2015
As a design studio based in Newcastle we always take note of what's happening in the wider design world. A fair amount can happen in one week so here's a few stories that caught our eye over the past seven days.
Greenpeace Russian Dolls
Greenpeace has launched another timely ad campaign in a plea to 'save the Russian Arctic'.
The clever and thought provoking piece features a Russian doll with iceberg and Polar Bear illustrations. As the dolls open and get smaller so do the icebergs and the Polar Bears become one from three. The visual  Arctic sea ice is disappearing due to oil drilling, seismic blasting, industrial fishing and climate change.
The environmental activist group have timed the campaign perfectly ahead of the Cop21 United Nations climate change conference and the recent Climate Change march which took place last weekend across the world.
Fortnum & Mason Festive Packaging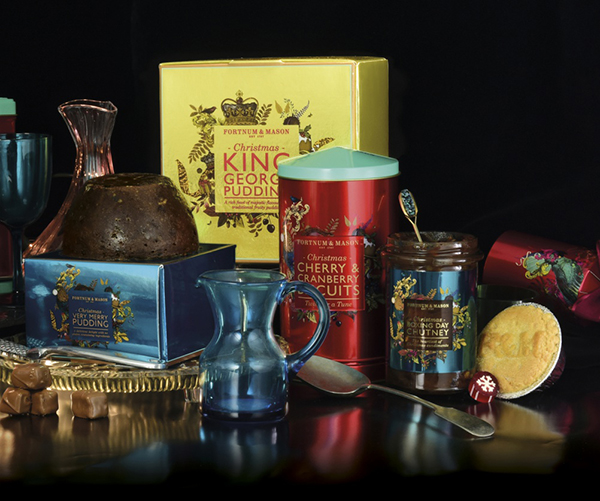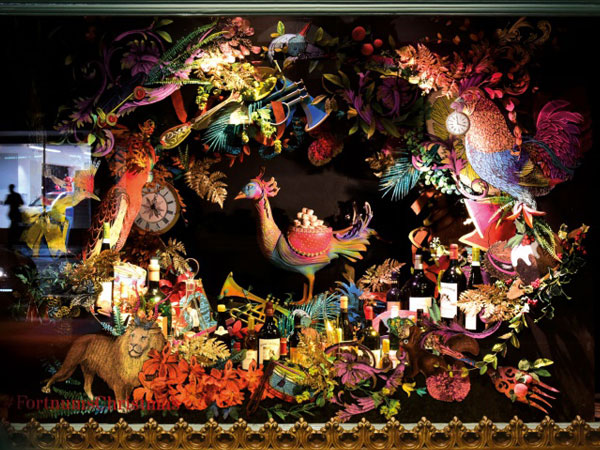 Illustrator Kristjana Williams, alongside Design Bridge agency has created the packaging for Fortnum & Mason's Christmas product range. The designs are based on a Christmas feast and all the trimmings' with a central square (representing a table) surrounded by eclectic illustrations of typical F&M Christmas items as well as items featured in the Twelve Days of Christmas carol.
The design challenge was to come up with a flexible design that could be used on everything across the 107 product range.
As well as on the packaging, the illustrations feature in the store's colourful, festive window display.
Brandalism Hijack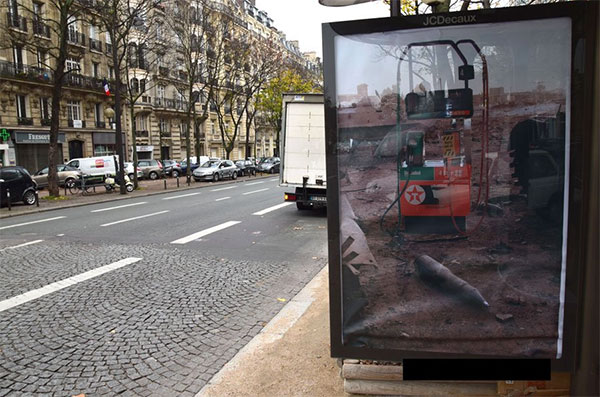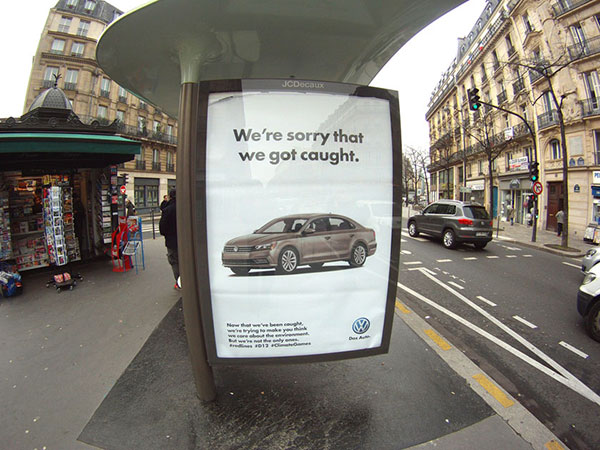 More timely guerrilla advertising from the Cop21 Climate Conference in Paris, this time by UK activist group Brandalism.
Brandalism is a group who actively revolt against corporate control of street advertising space. Using guerrilla tactics last week they hijacked 600 bus stops in Paris and replaced official adverts with fake ones which questioned companies environmental credentials. The stunt was timed to coincide with the UN Climate talks held in the French capital.
The brands targeted were sponsors of the event, with the group aiming to highlight the hypocrisy of the summit, where world leaders are aiming to negotiate a deal to reduce global emissions.
Air France, Mobil, Total and Volkswagen were amongst the companies targeted – with posters designed to mimic the brands own advertising and look as realistic as possible. A convincing Volkswagen poster states 'We're sorry we got caught' (relating to the recent emissions rigging scandal) whilst a Mobil poster features the headline 'We knew about the impact of fossil fuels but publicly denied it'.
If you happen to be in Paris you'll be lucky to see any of the posters however as they would likely have been removed very quickly by Ad space owner JC Decaux.