Northern Design Talk: In Conversation with Baxter & Bailey
18th July 2019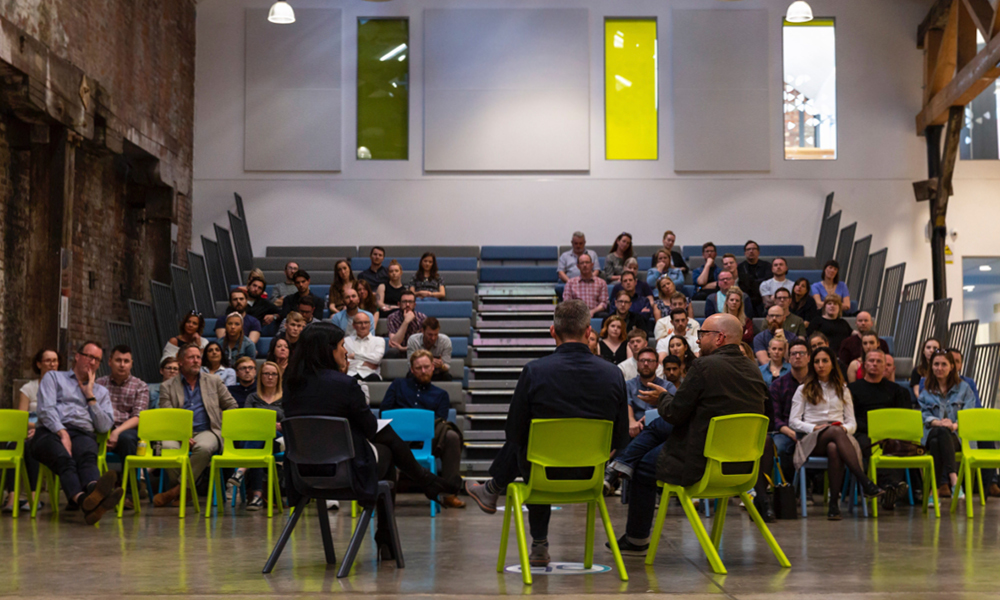 At the beginning of July, Projector attended Northern Design In Conversation with Baxter & Bailey, the Brighton based brand experts Matt Baxter and Dom Bailey.
Having both grown up and studied in the North East and Scotland, the talk was an interesting look into the factors that eventually led both designers to make the decision to move southwards to London before coming together and creating their own Brighton-based agency.
The talk referenced the cultures, attitudes and political issues that affected both Baxter and Bailey, influencing their decisions and the impacts of the north/south divide, as well as discussing how good design can overcome barriers.
It was an interesting insight into how the experienced designers, now at the height of their career, perceived the effects that location and circumstance had had on their successes and failures. It was also reassuring to know that the creative community is strong and thriving in Newcastle and a great opportunity to mix with some great local creative talent.