Pioneering new 'rescue first' campaign for Battersea
17th October 2019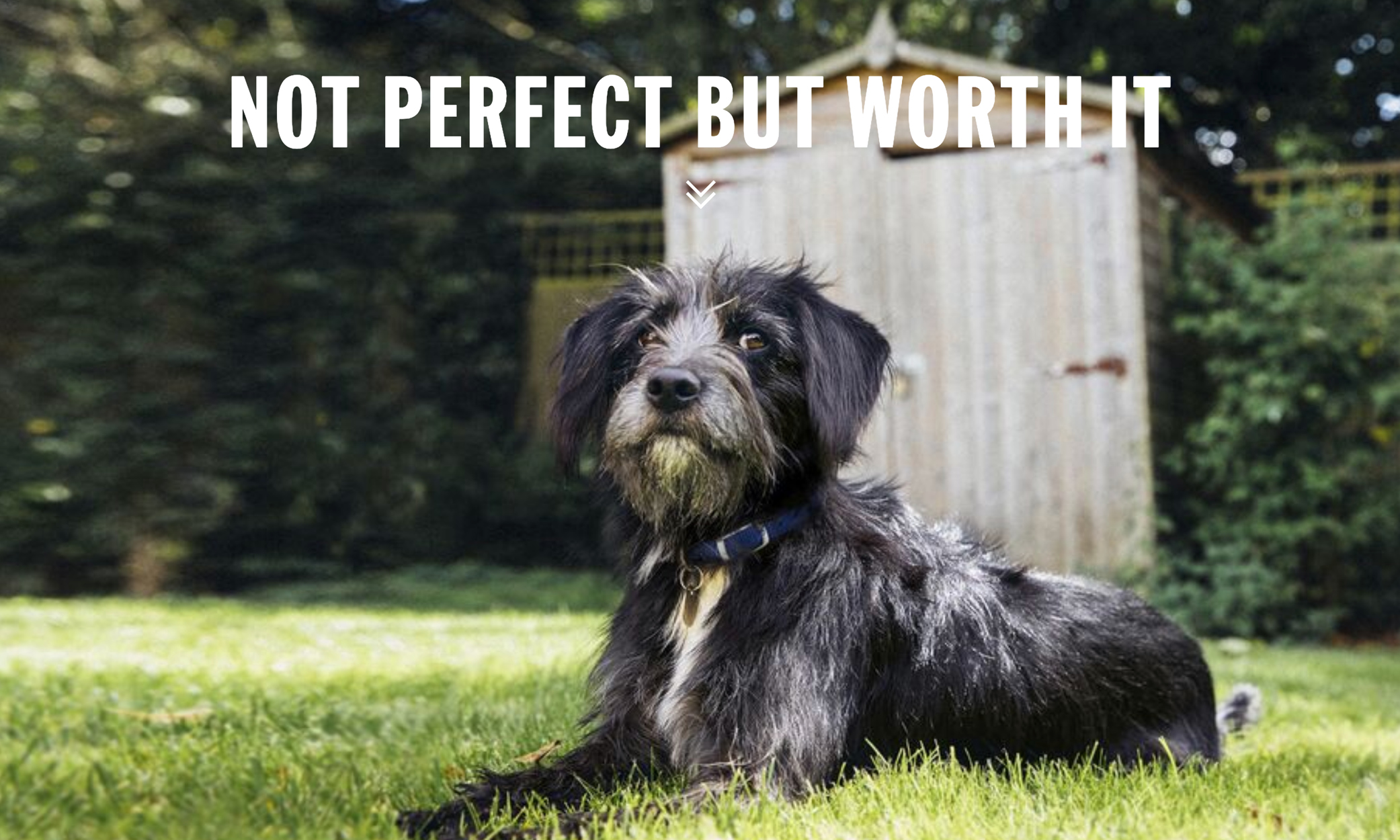 Animal rescue charity Battersea has launched a new national campaign 'Rescue is Our Favourite Breed' in a bid to encourage animal lovers to think 'rescue first' when looking for a new pet and to focus on personality instead of breed.
The integrated campaign aims to transform the way society views rescues and address the misconceptions associated with breed and age. As part of the campaign, Battersea have overhauled the search function on their website and removed the option to filter cats and dogs by breed. The move was made after research showed website visitors viewed more animal profiles when not given the option to filter by breed and were even more likely to apply to rehome a dog or cat.
"Even though one in four dogs and cats are rescue, you're still more likely to hear about French bulldogs or labradors being the nation's favourite pets," said Claire Horton, Battersea's Chief Executive.
"Our preoccupation with breed is fuelling a ruthless pet trade based on looks alone – one that can sadly put profit before animal welfare."
"Battersea is setting out to increase the visibility of rescue animals, to show they're more common than you think, and are in homes across the nation. They're the most rewarding, responsible choice for a pet, and we're hoping to bring them front of mind – to get all generations of animal lovers to think rescue first."
The 'Rescue is Our Favourite Breed' TV ad premiered over the weekend during The X-Factor: Celebrity and showcases the perks of adopting a pet from a rescue centre. Every rescue animal in the minute-long ad is shown to be full of character with wholesome quirks and a lot of love to give – from 3-legged dogs to cats with 8 lives – alongside hard-hitting messages that include "I'm not a fashion statement'' and "Not perfect, but worth it".
The campaign is currently being rolled out across all channels with the hashtag #RescueIsMyFavouriteBreed and short videos to promote the campaign on social media platforms.