Northern Print Screenprinting Course
2nd February 2010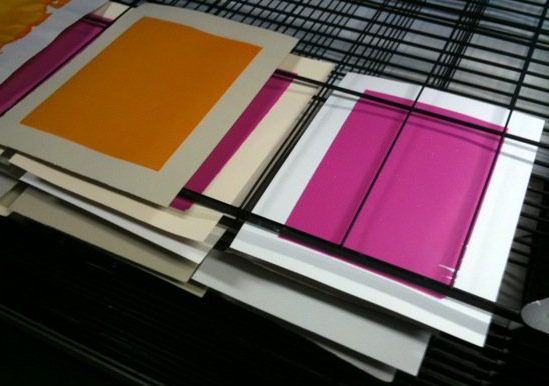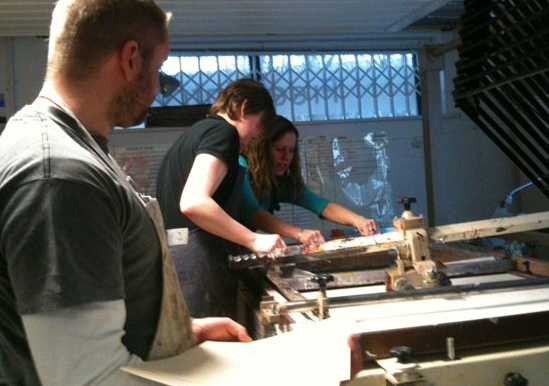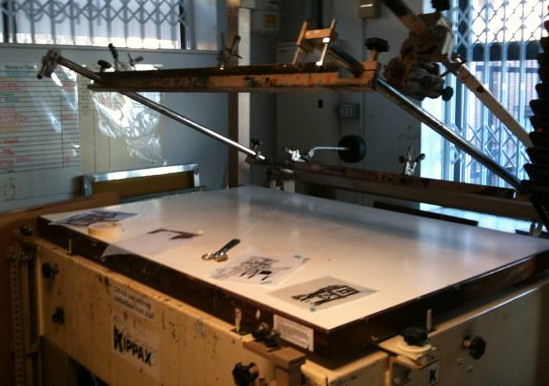 Over Christmas time, Dom at the studio was given a lovely present of a screenprinting refresher course by "Mumsy Taylor" to rekindle the desire to do some more hands on work. The course took place at the North's finest printmaking establishment and gallery Northern Print. Some amazing print work was seen on the walls by some prolific print makers one of particular note being the obviously very talented illustrator Sara Ogilvie.
The course allows each person to design and produce a 3 colour screenprint, which will hopefully give the person enough impetus to then become a fully fledged member of Northern Print. Dom is quite determined to make a go of this and we're looking forward to seeing his hopefully half decent final piece on Monday of next week. So interweb, keep those peepers peeled for some updates!
Projector are currently: Trying to get a milllion things done at once.