The perfect client-agency partnership
16th May 2019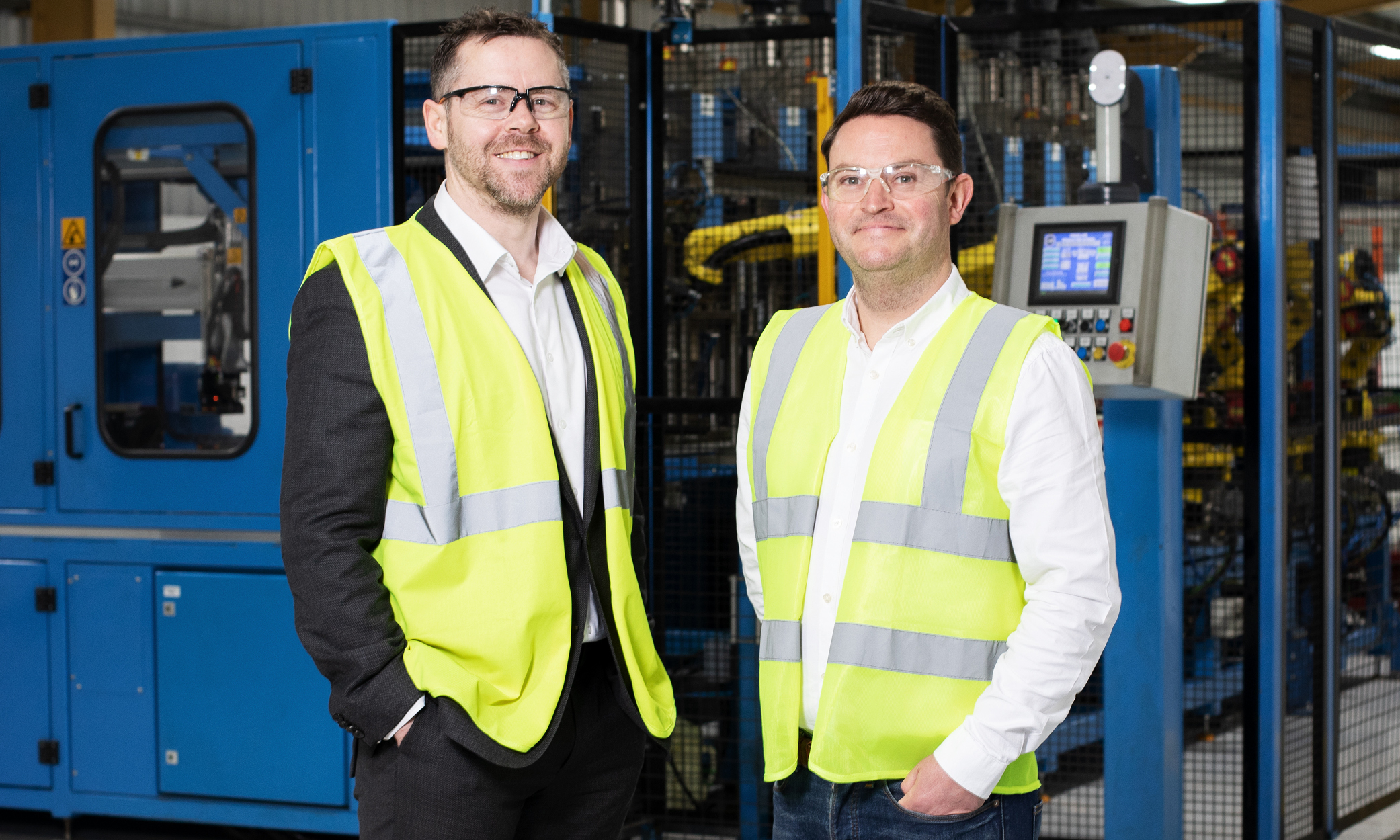 A truly successful partnership between an agency and client doesn't happen overnight. But exactly how does it happen? Our MD Phil sat down with David Saxon, marketing manager of CMP Products, to reveal how they're partnering on brand and design expertise to build a global business.
How were Projector and CMP Products first introduced?
David: It was during our search for a new digital partner that we were first introduced to Phil. We were meeting a tech company, which shared the same studio space with Projector. It was immediately clear that Phil understood what we wanted from a partner agency.
Phil: As David says, our relationship began by chance. I think at first it was less about selling our wares; those initial conversations were more about how we like to work with clients. I explained to David that, while we offer strategic thinking, our roots are still firmly planted in creative design work that solves problems and helps businesses perform.
What have you worked on in the last two years?
David: As part of our marketing strategy, I've built a strong marketing team at CMP and wanted to complement this with external expertise that would help with the consistency of our output and the input of new ideas. We started by refreshing our design collateral; exhibitions, catalogues and technical literature. We also looked at our internal reception areas and meeting room environments – an excellent way for people to experience our brand as soon as they walk through the door.
Phil: We inherited an existing brand identity and the start of a design system, but everything we found in the audit needed bolstering. CMP is a global business, which meant that we needed to devise a look and feel for type, imagery and messaging that could easily be applied across a range of countries and tell a richer story. We continue to implement and add to that system today.
How do your teams collaborate?
David: From the outset, I was keen we worked together as a team, questioning and pushing each other to ensure that we add value at every stage; this is at the heart of our partnership.
Phil: Due to the expertise in David's team, we work to their brief. That doesn't mean we never challenge them, but their confidence and knowledge of their sector allows us to spend our time designing, not planning strategy. Our role is to bring their brief to life in exciting ways or look at how we can use design to solve a problem. It's a great challenge for our designers.
How has your working partnership contributed to the brand's success?
David: There's little doubt that the significance of branding and design creativity in CMP has been enhanced with Projector's support. We work closely to ensure that this continues to evolve, successfully reflecting CMP as a dynamic, state-of- the-art, market-leading business.
Phil: Through our partnership, David has been able to elevate the significance of branding and consistency within CMP's teams across the world – from USA to Singapore and beyond. With this internal buy-in, CMP's global presence at exhibitions has become more consistent and their overall communications more engaging.