Top Ten Screenprints
18th February 2010
Almost fun-day friday! Continuing on with the theme of the Screenprint, I decided to round up my own top 10 Desert Island designer screenprints to (if continuing the hypothetical situation) frame with bamboo and adorn the wall of my makeshift shack to make it that little bit more hospitable. To avoid favouritism, the designers/artists are bereft of a number. Well, I just couldn't decide which was best, as they're all winners in my book and I wrote that one.
Sara Ogilvie
Sara Ogilvie is one of my former tutors at Northumbria University and unfortunately during my time there, I didnt quite realise what an amazing talent she has for print-making. With a quite frightening C.V and list of awards Sara's work is on display at Northern Print, where she is a resident artist.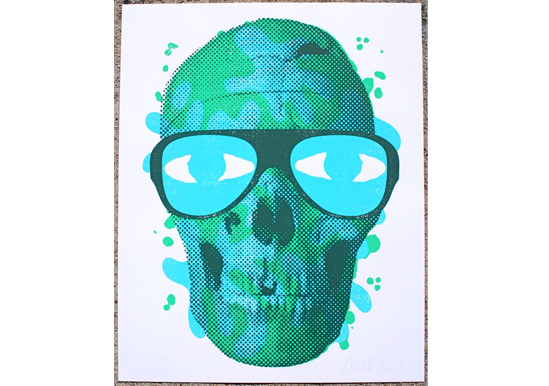 Michael Leon
Coming from a background heavily based in skateboarding, working with brands such as New Deal and Girl Skateboards Michael Leon has a distinct and very graphic style, his success in design propelling him to working with some great brands, such as Stussy, the art magazine Arkitip and Nike. I'm going to have to save up the Benjamin Franklin's to get the above print, it's a beauty.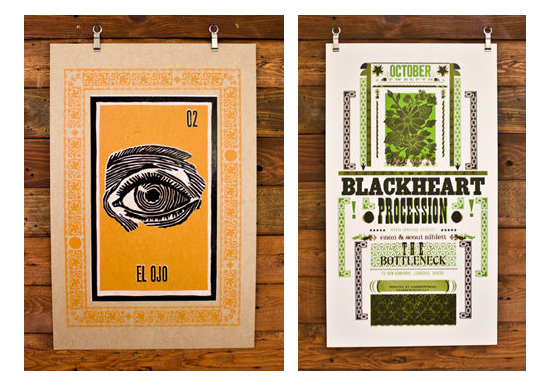 Hammerpress
Kansas based Hammerpress combine screenprinting with letterpress to produce some really aesthetically pleasing prints. Started initially in 1994, with only one printing press, the good ship Hammerpress have grown considerably into an efficiently run crack print unit with an apparent love for beer and 80s music.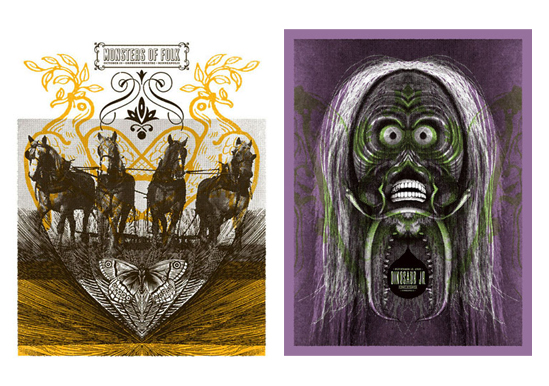 Aesthetic Apparatus
Adding to the list, another talented bunch from over the pond, Aesthetic Apparatus are seasoned screenprinters, very much in the vein of the gig poster, whilst also operating it seems as a design studio.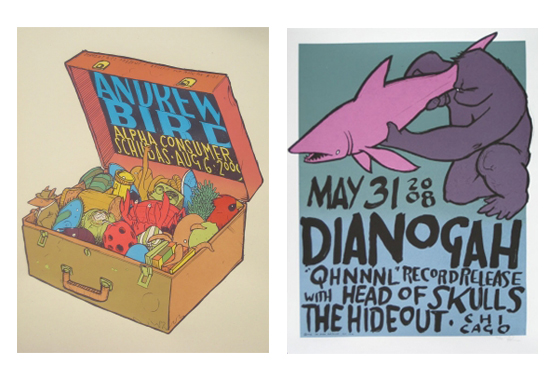 Jay Ryan
Jay Ryan (also bassist of the band Dianogah, who are pretty pretty good) has a nice distinctive illustrative style and has graced the cover of Shellac's "Excellent Italian Greyhound" album cover. Jay runs a printshop in Chicago.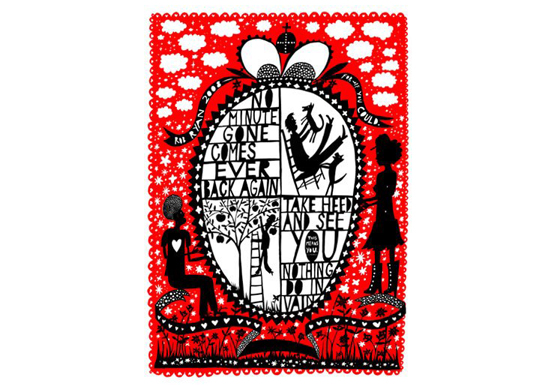 Rob Ryan
No blood relation of my previous entry, Rob-o-cop Ryan as a side to his painstakingly intricate cut outs does also dabbles in screenprinting from time to time. I'm sure you can see that the results are quite beautiful, showing that Rob's style is just as effective in print as in paper cut out. Currently Rob's work can be seen in a special solo exhibition at the Yorkshire Sculpture Park.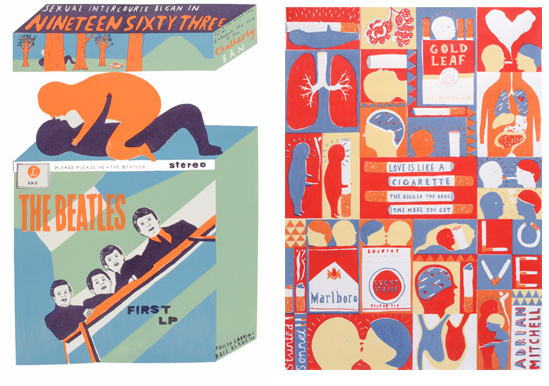 Rose Blake
Rose is a recent graduate from Kingston University in "Lahndan Tahhhn". Obviously very talented, according to her website she's also currently doing a masters at the RCA which only the very best get into. Quite a client list also!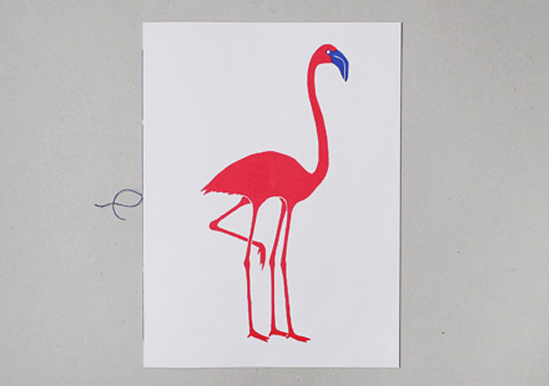 Duke Press
The Duke Press are a new and upcoming independent publisher, producing some lovely printwork and collating it in purchase enticingly priced handmade zines. Pictures is "Another Way" by Ryan Todd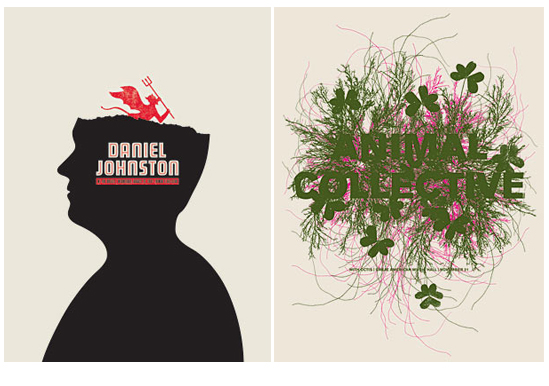 Small Stakes
The Small Stakes are what originally got me interested in Screenprinting as a medium. Producing simple, yet effective work for bands I love, they are one of the more design blog popular of the designers/artists I've selected.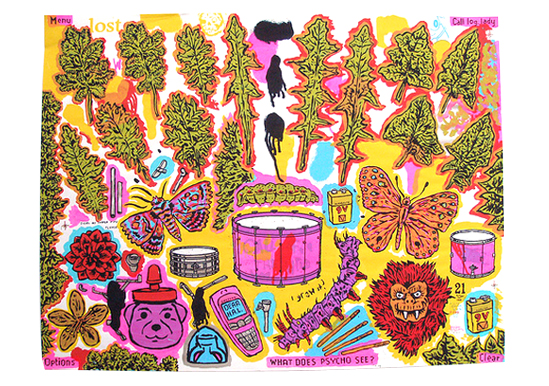 Brian Chippendale
Brian Chippendale, also ridiculous drumming powerhouse in the band "Lightning Bolt" (who are a true spectacle to witness live) moonlights as an artist. Luckily I was able to catch come of Brian's work at the Reg Vardy Gallery in Sunderland and it was a neon treat. A very unique colour palette and way of drawing.
Well there you go. Feel free to add your own top 10 screenprints, your top 5, top 3 or even just one below. We always want to know about more great design. So get some comments in!
Projector are currently: Are considerably more streamline after one employee barnet chop.