Digital Trends in 2021: What Will They Look Like & What Brands Need to Do?
19th January 2021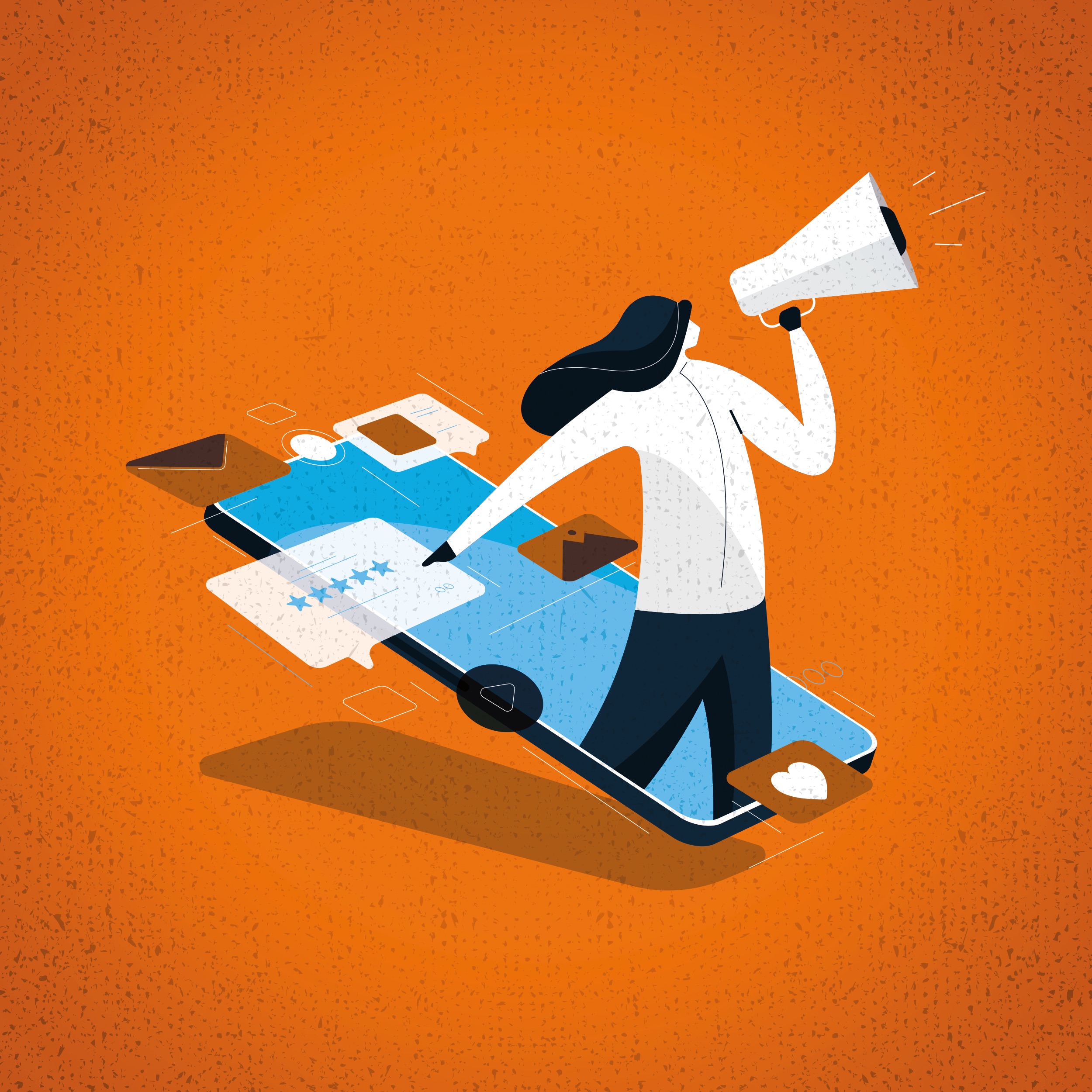 2020 was a year no one could predict, let alone the position the world would be in when it ended. While how 2021 will end is anyone's guess, one thing's for certain; the start of this year has begun with a new 'normal' way of how our businesses operate.
Few could have foreseen the challenges 2020 brought and the digital trends that followed as a result. As the world turned to the digital sphere to carry out their business, social life, food shopping and even exercise, this year saw digital concepts and techniques accelerate at a more concentrated rate than ever before. Because of this, the goalposts marketeers and creatives need to aim for have changed.
So, to help focus our strategies for the year ahead, at Projector, we're discussing the top 5 digital trends in 2021 and what brands can do to get ahead and stay there in the new year.
Always connected
With the average number of smart devices per person increasing from 3.8 in 2015 to 6.2 in 2020, it should come as little surprise that more people than ever are constantly connected online. Because of this, there's a higher demand for immediate answers, quick-access customer service touch-points, and clear brand messaging.
In 2021, therefore, businesses should look to create a complete omnichannel experience – formalising a brand voice and message across multiple channels and utilising existing messaging platforms to communicate with customers. From a website and optimised Google My Business profile to an Instagram business account, brands should ensure they remain active with a unified voice across all channels, highlighting the ways customers can make direct contact with them and engaging with those that contact them publicly.
Fuelled by data
In 2021 more than ever before, the consumer will expect brands to know what they want before they know themselves. No longer will businesses simply put out an advert and then meet the customer at the sales point, instead, businesses will be expected to tell individual customers what they want, why they want it and when they want it. How? Through data and analytics.
Using analytical tools to track users on their website, social platforms, and how they're interacting across the internet will help brands create campaigns that predict what their customers want to see next before they know themselves. Only by understanding this new digital customer will businesses be able to benefit and use ad targeting correctly and create profit-driving creative campaigns.
Mobile-centric social media marketing
With 2020 statistics showing that 79% of Instagram users take action after seeing a product or service on Instagram and 49% of users make a purchase on Instagram, it's clear that using social media platforms as a focus revenue generator is crucial in 2021. Social media will no longer simply be a channel for discovery, but will continue to rise as a top channel for purchase.
Combined with the rise in social media influencers, affiliate marketing and Facebook's most recently launched feature – Facebook Shop – sure to dominate this year's revenue channels, focusing your efforts on your social media branding and advertising is a sound way to stay ahead of the curve in 2021.
The importance of social media marketing during a pandemic is something we, at Projector, know all too well. Particularly in 2020 when our luxury hotel client, Walwick Hall, remained closed due to restrictions, we turned to social media marketing ahead of the key Black Friday sales period to help drive revenue to the hotel. Using data recorded in Facebook Analytics, we were able to create a Facebook Advert targeting a new, like-for-like audience similar to the one that already engaged with Walwick Hall's social media channels, in order to gain new email subscribers in time for the launch of the Black Friday offer. As a result, we grew the client's database and increased engagement, their audience and revenue potential.
Privacy is paramount
One of the many things to come out of 2020 was conspiracy theorists alerting the public of 5G schemes, microchipping disasters and Track and Trace trickery. The key message as a result of the public's reaction to these types of conspiracies? Nothing is more important to society and consumers than their assured privacy and security online.
In 2021, therefore, your business should not only look to get their privacy settings and data protection documents in order, but to build a trustworthy brand that speaks directly to its customers, is transparent in its message and delivery, and ensures it declares and explains how data is used in easy-to-understand language that appeals to all users.
Emotion increasingly triggers buying decisions
The global pandemic highlighted the importance of going local; with even our own Newcastle and Gateshead Council, and Google itself championing local businesses. This is for a number of reasons; consumers wanted to help struggling, smaller businesses, people weren't able to travel far for shopping supplies, and shopping locally felt more personal and personalised. The lesson we can take from this in 2021 is that buying decisions will be increasingly driven by emotional triggers.
Small businesses tackling the digital sphere can adapt to this technique by putting names to faces online and utilising video to show behind the scenes business footage. Comparatively, large companies should put an increased emphasis on corporate responsibility – creating dedicated campaigns and content that impacts consumers' emotional triggers, like Burger King did with their local restaurant campaign back in December.
As 2021 continues, it's likely that new trends will emerge and others will move to the background. Regardless of what this year brings, it's evident that building a bulletproof brand that has a presence online will be able to tackle another year of uncertainty. If you'd like some help navigating through 2021, get in touch with Projector today.